Kiss & Tell All! Holly Madison Spills Secrets On Boyfriends From Hell Hugh Hefner To Criss Angel –– 10 New Revelations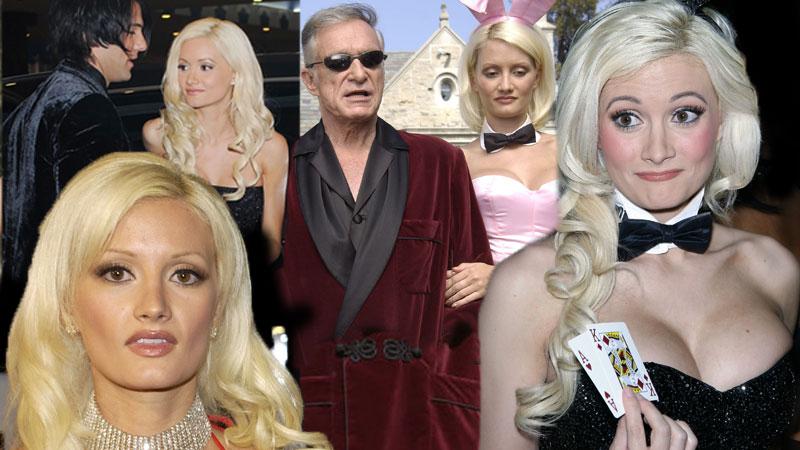 Holly Madison truly has the worst celebrity ex-boyfriends— and she's not afraid to talk about it! In her new book, Down the Rabbit Hole: Curious Adventures and Cautionary Tales of a Former Playboy Bunny, the pinup turned married mom, 35, rips the lid off her former relationships with Playboy mogul Hugh Hefner, 89, and magician Criss Angel, 47.
Article continues below advertisement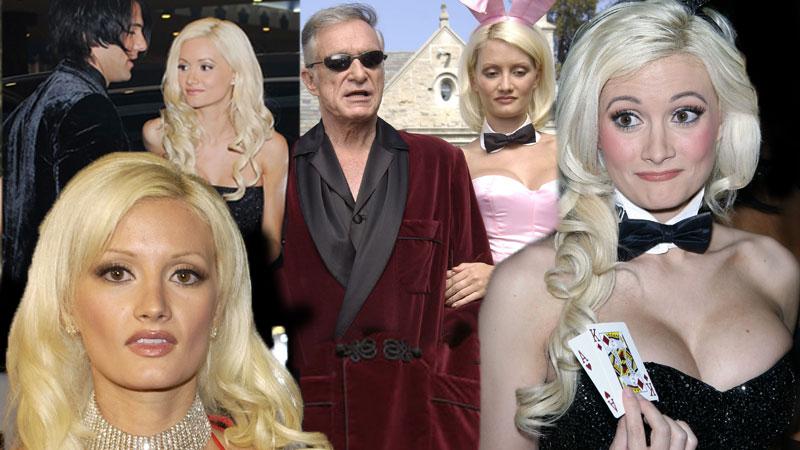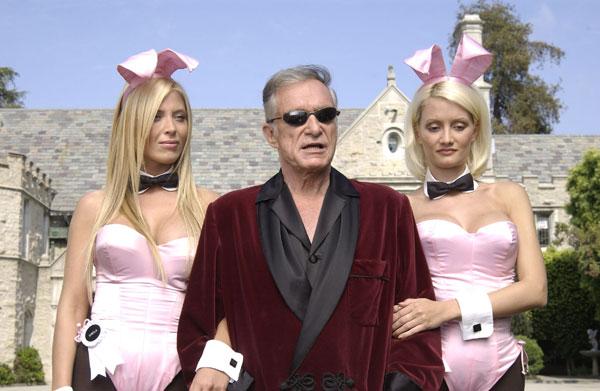 Backhanded compliments! The ever-controlling Hefner once told a reporter that his #1 girlfriend "became beautiful" over time— after her breast augmentation and nose job.
Article continues below advertisement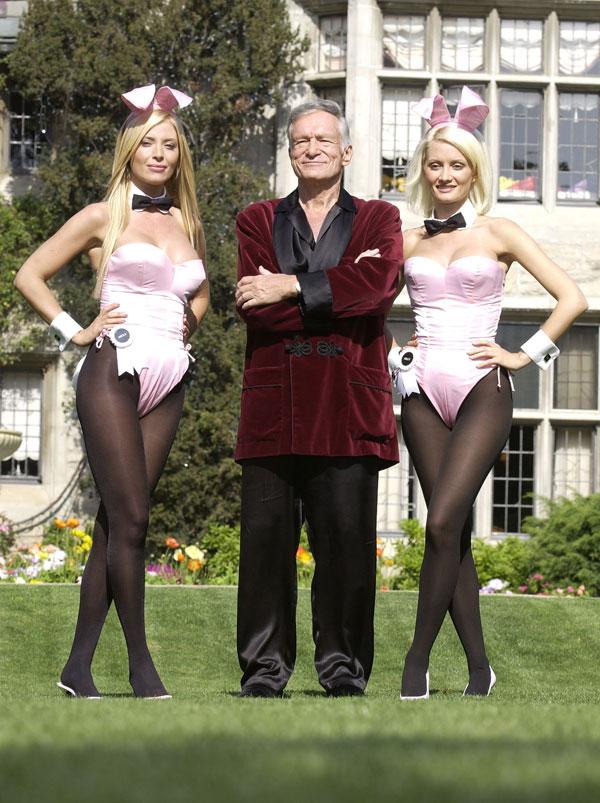 In addition to their 9 pm curfew times, Hefner's girlfriends were not allowed to take trips without the octogenarian's approval. He once refused to let Madison and Bridget Marquardt attend a fellow Playmate's wedding in Mexico. "You're not going to any parties," he told them, according to Madison. "The trip to Mexico is off."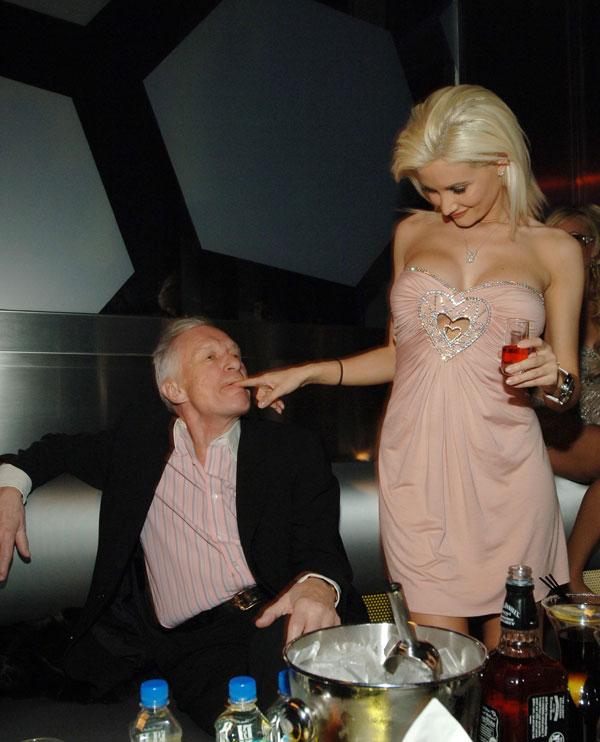 Madison claims Hefner would attack her with cruel insults. "Stop being such a f***ing cunt!" she says he screamed at her one day when she had a problem with a photo shoot being postponed.
Article continues below advertisement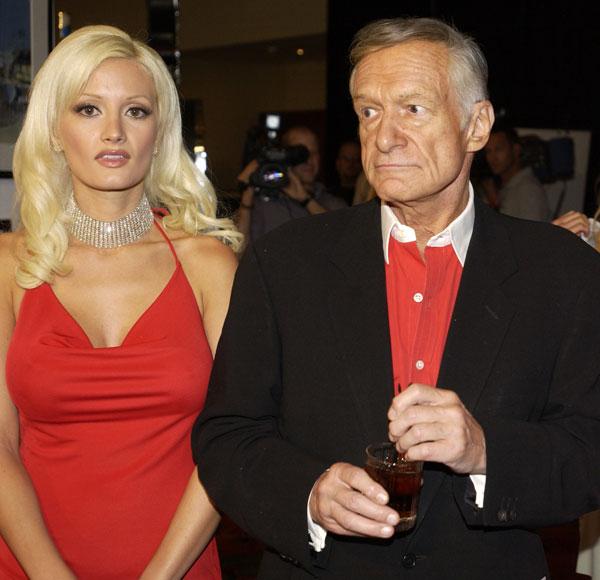 After Hefner, Madison dated Angel, who wasn't much more of a gentleman. She says he used to brag about his conquests, including a certain pop princess! "I wasn't so charmed by the cheap plastic dry-erase board stuck to the back of his front door with the words 'Britney was here!'…in a drunken out-of-order scrawl," she writes. "We get it…You banged Britney Spears!"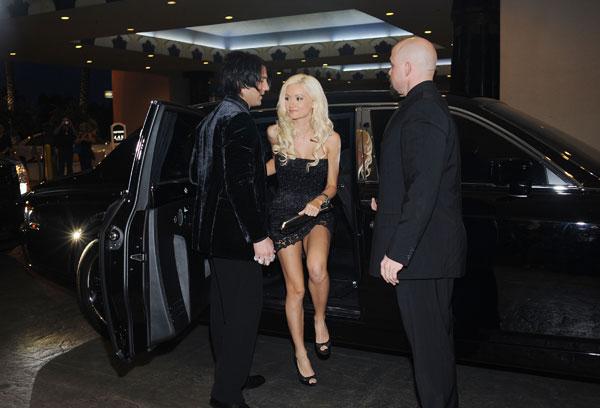 Big head! Angel "was constantly peacocking around in diamonds and Rolls-Royces, bragging about his salary," Madison recalls.
Article continues below advertisement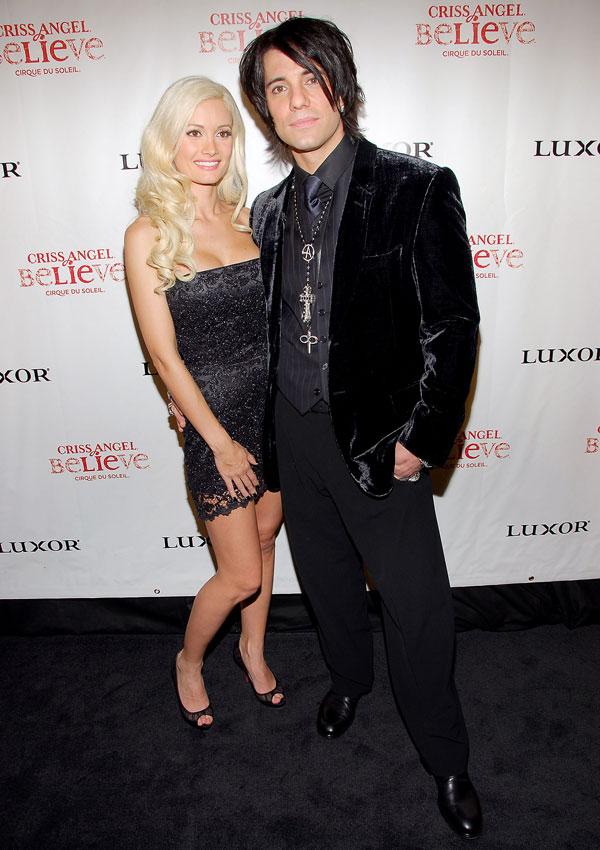 Before she split from Hefner, Madison hung out with Angel as friends while working in Las Vegas. But little did she know, Hefner sent spies to watch her every move. "Security told me you had a guy in your room last night!" she says he screamed at her.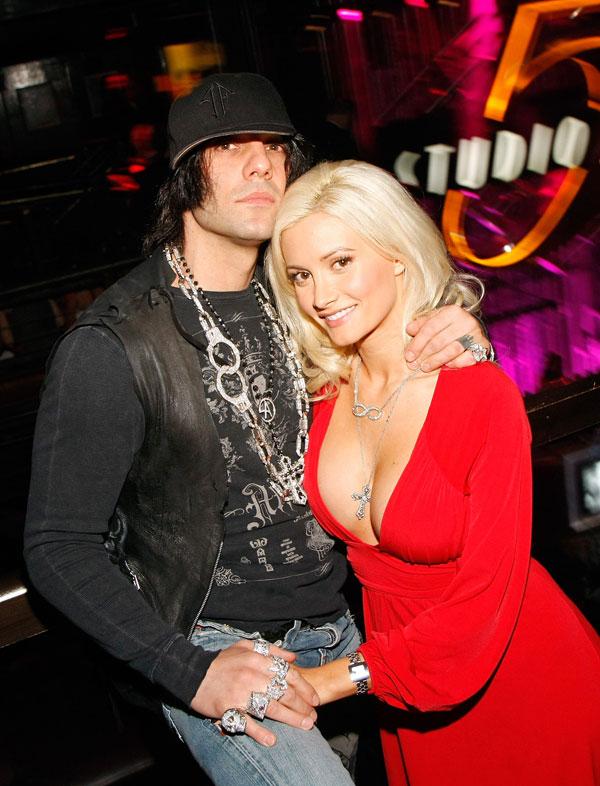 Angel seemed equally possessive. Angel had a security guard follow her all day, every day in order to "keep her safe."
Article continues below advertisement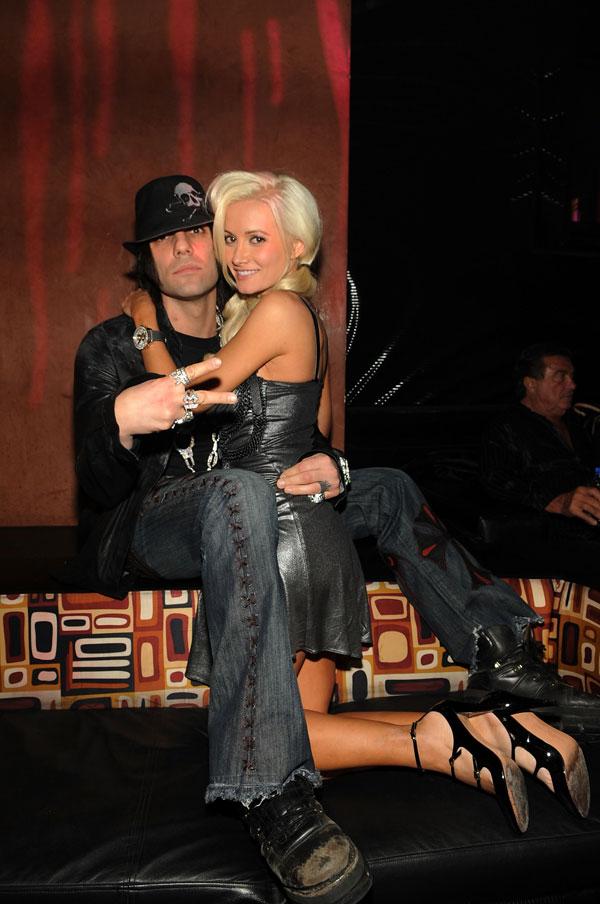 Madison began to encounter Angel's "explosive temper" and "jealousy." "For all his fame, fortune, and success, Criss, to me, seemed cripplingly insecure," she writes. "This was starting to feel all too familiar."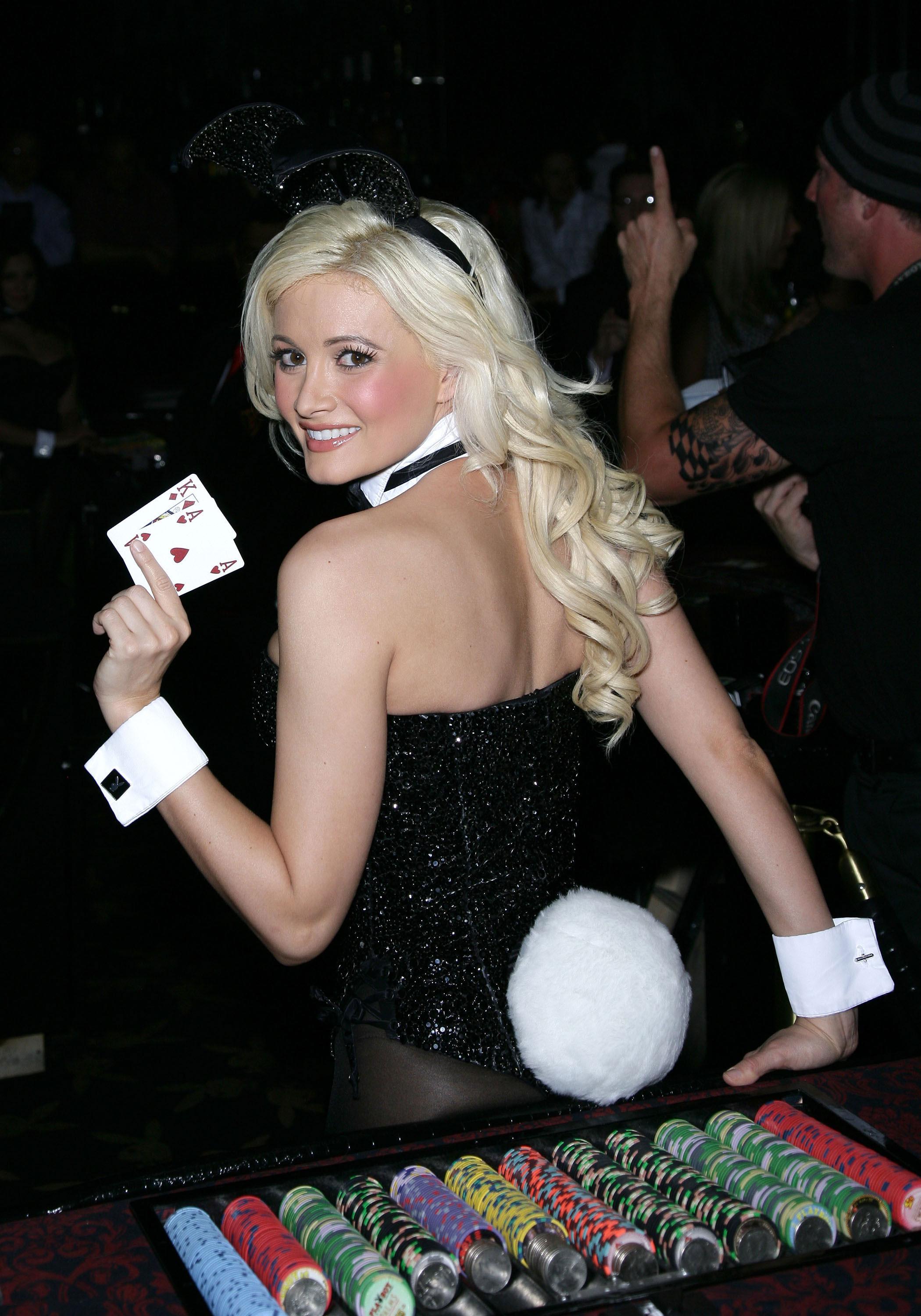 Madison soon discovered why the paparazzi were following their every move— Angel tipped them off! "He never turned down an opportunity for more press to distract from his show, which was now seeing more horrendous reviews," she writes.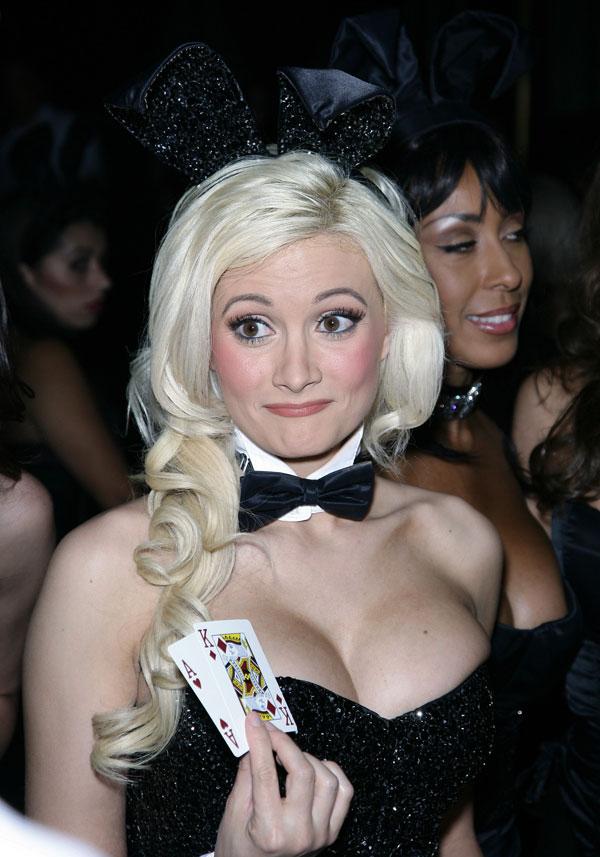 Like Hefner, Angel also spewed cruel insults at her. "He'd accuse me of being a slut," she writes. She finally left him and moved back temporarily with her parents in Oregon. She met future husband Pasquale Rotella two years later in 2011.