Friends Fear For Troubled Lamar Odom After Two Pals' Drug Deaths: 'This Could Push Him Over The Edge'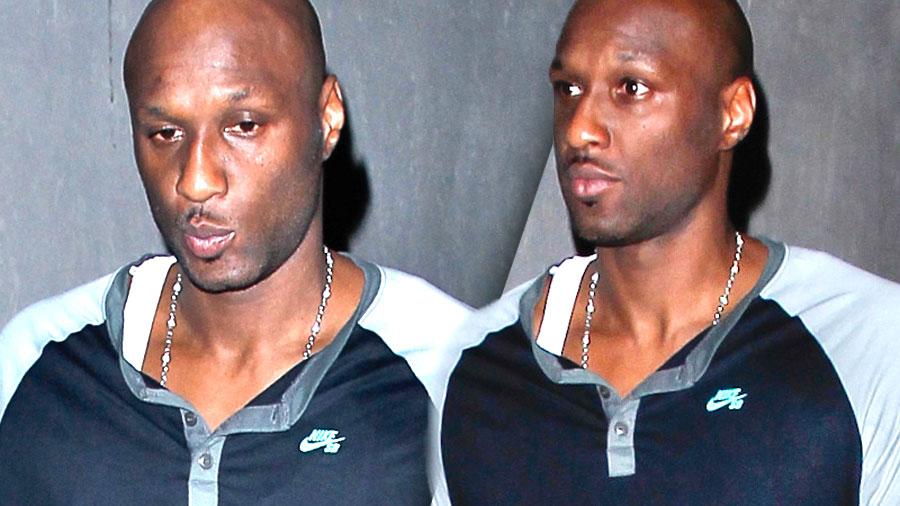 In just one week, Lamar Odom lost two of his closest friends, Jamie Sangouthai and Bobby Heyward, to drug-related deaths.
And now, friends fear the former NBA player will meet a similar fate, sources tell RadarOnline.com.
"Everyone in Lamar's group of friends is devastated right now," an insider tells RadarOnline.com of the 35-year-old father of two, who has publicly struggled with substance abuse issues since before his split from estranged wife Khloe Kardashian in December 2013. "Lamar has been going down a bad path for a while now, and this could push him over the edge."
Article continues below advertisement
So far, it doesn't seem like Odom is handling the news very well. As RadarOnline.com exclusively reported, the tortured star downed shots of vodka and popped Xanax pills while flying to L.A. from Las Vegas last Monday after he learned of his best friend Sangouthai's death.
Another source prays the tragedies pull Odom out of his downward spiral and onto the road to recovery.
"Maybe it will wake him up and help him get back on his feet," another friend says. "We can only hope."