Bombshell Report: FBI File Shows Whitney Houston Blackmailed Over Lesbian Affair -- All The Shocking Details!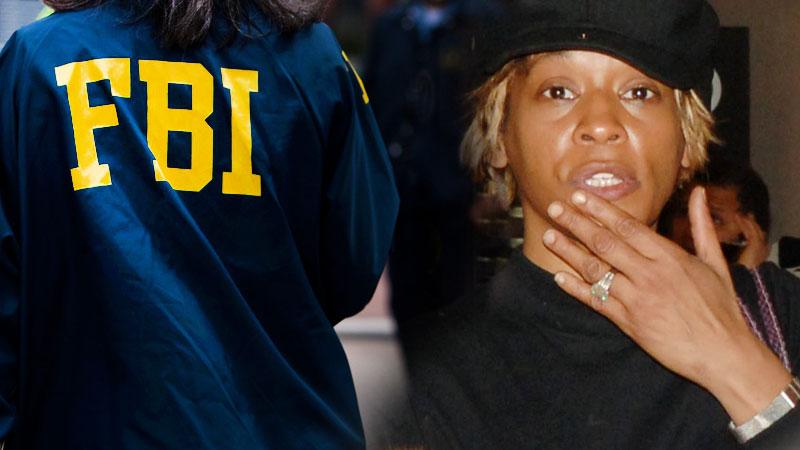 As one of the world's most beloved singers, Whitney Houston lived a life of glamour, luxury, and fame, but this enviable lifestyle did not come without a cost. According to files released by the FBI under the Freedom Of Information Act, Whitney Houston was the victim of a successful extortion plot that threatened to reveal intimate secrets about the singer unless she paid up -- secrets that a new book alleges were about a secret lesbian love affair.
Article continues below advertisement
The 128 page FBI file, which is heavily redacted, contains numerous harassing and obsessive letters, including a series of correspondences between Houston's handlers and a party that threatened Houston. A passage from an enclosed memorandum reads, "Redacted said Redacted told him that Redacted has knowledge of intimate details regarding Whitney Houston's romantic relationships, and will go public with the information unless Redacted is paid $250,000. Redacted told Redacted client will sign a confidentiality agreement if Redacted is paid the $250,000." Also included in the file is an executed confidentiality agreement, suggesting that the extortion plot was successful.
According to a new book, "Whitney & Bobbi Kristina: The Deadly Price of Fame," by Ian Halperin, The New York Post reports, the extortion plot was based on Houston's rumored affair with her friend and assistant, Robyn Crawford. The book alleges that Whitney's father John feared that Crawford would go public with the relationship, and that he voiced these concerns to Kevin Ammons, Whitney's former bodyguard.
Article continues below advertisement
"We've got to do something about that motherf-king b-h. She's ruining my family and driving everybody nuts," Ammons quoted John as saying. "She's lost her grip on reality. I'll pay you $6,000 if you put the fear of God in her." Ammons reportedly denied that request, but was still warned to "keep an eye" on Crawford.
This occurred during the same year that Whitney married Bobby Brown, and on their wedding day, Houston gave Crawford a black Porsche as a "token of their friendship."