Duggars Under Shocking NEW Investigation After Not Cooperating With Social Worker –– 'We Have To See The Child To Make Sure The Child Is All Right'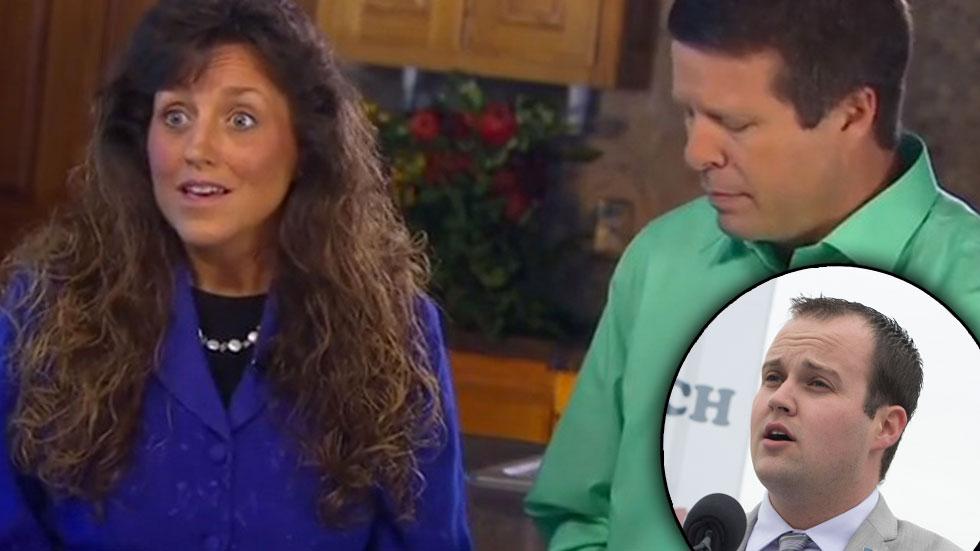 The news keeps getting worse for the Duggars, who are under a NEW investigation after they were uncooperative with a social worker wanting to speak with a minor at their home.
The incident unfolded after a worker with the Department of Human Services in Washington County, Arkansas visited the family home the morning of May 27 to speak with a minor there, In Touch reported.
The worker, after facing resistance from the Duggars after asking to see the minor, contacted 911 at 11 a.m. to summon police, telling the operator, "We're out here to, we have an investigation and I guess they're not being cooperative.
Article continues below advertisement
"We have to see the child to make sure the child is all right. So we just need police assistance or escort."
The nature of the complaint is confidential under DHS rules, and the magazine, citing experts, reported that visits can be triggered by an anonymous hotline tip, if the trained operator taking the call feels it's legitimate.
As RadarOnline.com previously reported, the embattled reality TV family was previously under investigation in 2006 and 2007 in connection with Josh's admitted molestation of five underage girls between 2002 and 2003.