Springdale Strikes Back! City Shoots Down Jim Bob Duggar's Shocking Claim That Details Of Josh's Molestation Incident Were 'Illegally' Released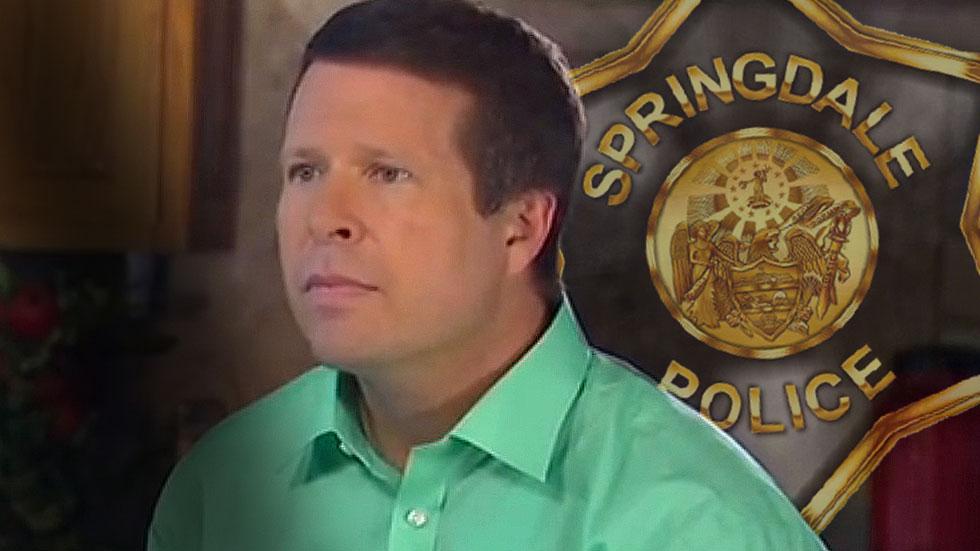 Authorities in Springdale, Ar. Thursday shot down Jim Bob Duggar's claim that official records of his son Josh's molestation incident were "released illegally."
Springdale City Attorney Ernest Cate said that the release of the damaging records were in response "to a records request under the Arkansas Freedom of Information Act," and that the report -- containing details of the incident with Josh -- "was not sealed or expunged, and at the time the report was filed, the person listed in the report was an adult."
Article continues below advertisement
Cate told KNWA/FOX 24 that the release of the info, on May 20, was "in full compliance with Arkansas Law," and that all names or (associated pronouns) of involved minors "were redacted from the report" beforehand.
As RadarOnline.com previously reported, the Duggar family father went on the offensive during his Fox interview with Megyn Kelly, claiming that the release of the records -- exposing Josh's fondling of five underage girls when he was a teenager -- was "an unprecedented attack" in which the "information was released illegally."
Watch the video on RadarOnline.com
Jim Bob specifically singled out Springdale Police Chief Kathy O'Kelley, saying he thinks she put the bullseye on the reality TV family before her upcoming retirement.
"I think there might be an agenda," the father-of-19 complained. "Not sure if there was a bribe or not, some type of personal agenda or something -- it definitely wasn't to be caring about the victims."
Article continues below advertisement
While Jim Bob noted he "was talking to some attorneys" about potential legal moves in response to the records being released, Cate said the law was adhered to in the case, as Josh was an adult, and none of the names of the underage victims were published.
In related news, the controversial interview, which received tons of negative feedback from the showbiz community, marked Kelly's biggest ratings night of 2015 so far, as she captured 3.1 million viewers, up from her average of 2.2 million.
TLC, which has stopped airing episodes of the family's hit 19 Kids and Counting, had no comment on the bombshell interview.