Duggar Pastor Speaks: Caitlyn Jenner And Josh Both Sinners -- 'Gender Is Not Fluid'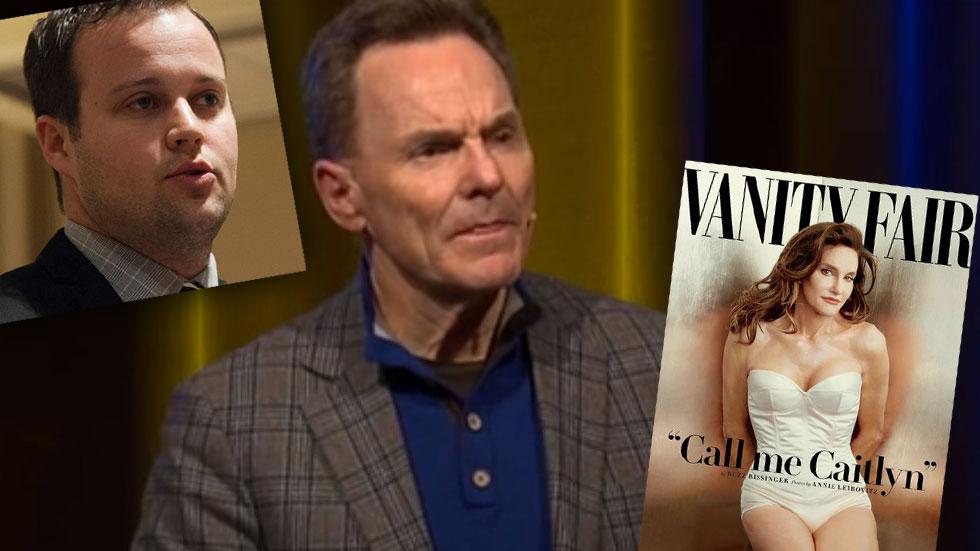 Caitlyn Jenner got everyone talking when she made her world debut on the cover of Vanity Fair. But while the reactions have been overwhelmingly positive, not everyone is happy about the transition. Dr. Ronnie Floyd, the Duggar Family Pastor, is speaking out about what he refers to as sin.
After news broke about Josh molesting at least five underage girls, Floyd spoke about the power of prayer and forgiveness. "Everyone does wrong, and what was wrong was very wrong as to what was testified to and it's completely unacceptable," he said to People Magazine "But I'm thankful, whether it's him or any other one, that I serve a God who can forgive everything.''
Article continues below advertisement
According to Floyd, Jenner's transition is among these sins that God should be asked to forgive. "What's remarkable about Jenner's transition is the world is applauding. Gender is not fluid,'' he told People, while generously adding that, nonetheless, the Bible asks that "all humans be treated with dignity and respect.''
He also gives a possible remedy to prevent future sins like those committed by Jenner, who he still calls "Bruce." "You dads," Floyd begged, "Make sure you raise your sons around men who are manly."