Hail To The Donald? Trump Launches White House Bid As A Republican –– Says, 'I Am Officially Running For President Of The United States'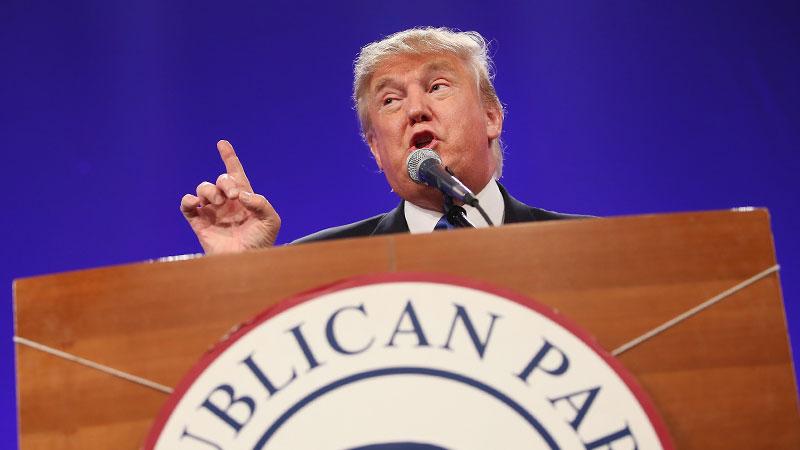 Donald Trump announced his 2016 presidential bid, as a Republican, from his 68-story New York-based Trump Tower on Tuesday.
"We need somebody that literally will take this country and make it great again -- we can do that," The Apprentice boss said. "So ladies and gentleman, I am officially running for president of the United States."
He called himself the "most successful person ever to run for the presidency, by far," and took a dig at the last presidential candidate Mitt Romney, claiming he owns a "Gucci store that's worth more" than the wealthy politician.
Article continues below advertisement
Trump is expected to show a $9 billion fortune in declaring his assets and debts, The Washington Post reported, adding that the famed real estate scion is expected to play up his success in business as part of his campaign.
Watch the video on RadarOnline.com
Trump put off filming new episodes of his hit NBC competition to launch a presidential exploratory committee this past March.
His presidential campaigns slogan will be, "Make America Great Again."