Donald Trump Ex Marla Maples Auctioning Off Items From Their Marriage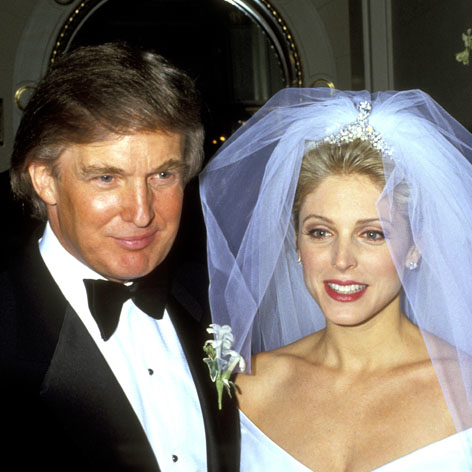 Marla Maples is going the auction route in a bid to rid herself of items that date to her marriage to Donald Trump.
The sale runs Friday and Saturday at Kaminski Auctions in Beverly, Mass., and part of the proceeds will be donated to the Brain Cancer Research Institute in San Diego, the New York Daily News is reporting.
Trump and Maples were married from 1993 to 1999 and have a daughter, Tiffany.
Auction items include items include a 25-piece set of Trump Tower china, a watercolor portrait of Maples and Trump, a Trump doll that was part of a David Letterman sketch and a bottle of 1945 Chateau Lafite Rothschild given as a wedding gift.
Article continues below advertisement
There's been no comment from Trump about the auction.