Exclusive
It's On! Cheryl Burke Confirms She Is Ready To 'Put Dancing Shoes On Again' For Rob Kardashian's 'DWTS' Return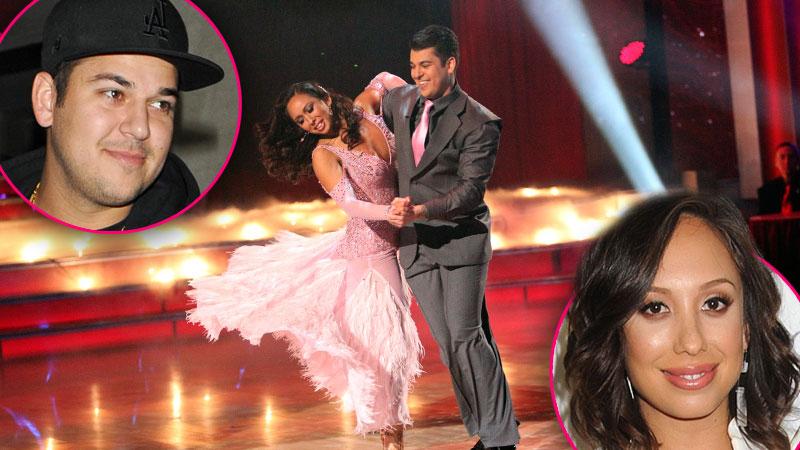 In what would be the most epic comeback of all time, Keeping up with the Kardashians star Rob Kardashian is secretly weighing a return to Dancing with the Stars. And RadarOnline.com has learned his former partner, Cheryl Burke, is ready to join him!
As Radar reported, the former fan fave has been approached by producers for a triumphant return.
And now, his former partner on the show, Cheryl Burke, 31 told Radar exclusively, "If Rob Kardashian would come back for Dancing with the Stars all-stars, I would put my dancing shoes on again."
Article continues below advertisement
"I wouldn't necessarily go back on the show," Burke said, adding, "But I would definitely help the guy out."
Reflecting on the 2011 season, when the duo finished second in the competition, Burke told Radar, "All the cast of Dancing with the Stars really took Rob in."
"He's a good friend of mine. Rob is a great guy and although I haven't seen him in a while, we had an amazing bond and friendship," said Burke, who is currently filming NBC's newest variety show, I Can Do That.
"Rob is a strong guy and whatever he is going through I just wish him well," she told Radar Wednesday night at the Hallmark Shoebox Relaunch and 29th Birthday Celebration at the Improv in Los Angeles, Calif.
"He knows that I love him and that I am always here for him."
However, Kardashian, 28, wants to drop a few pounds before going back on the dancer floor, according to sources.
Do you think that Rob Kardashian should go back on Dancing with the Stars to lose weight? Tell us your thoughts in the comments below.