Exclusive
Goodbye Grandpa! What Caitlyn Jenner's Grandchildren Will Call Her REVEALED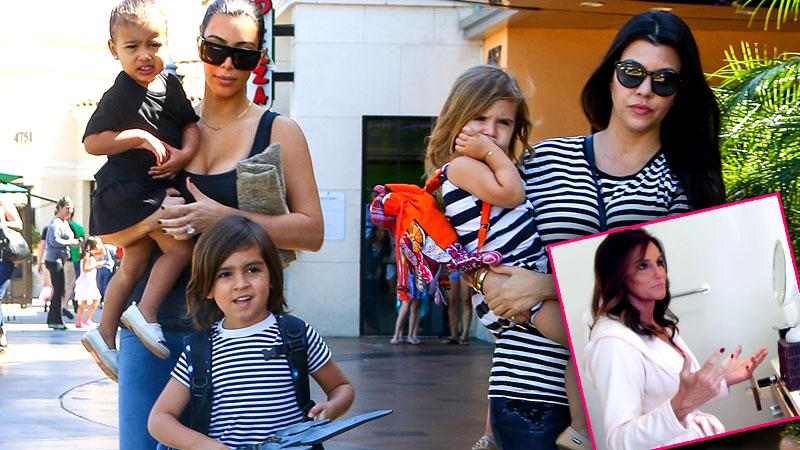 Call me Grandma? The new cover of Vanity Fair made it clear that Caitlyn Jenner wants to be called by her new first name, and her kids have said they'll still call her "Dad." But what will her grandchildren now call her? A source close to the Keeping up with the Kardashians clan tells RadarOnline.com exclusively that the woman once known as "Grandpa" is mulling over her new options.
According to the insider, "Caitlyn doesn't want what the grandkids call her to change too much because it will confuse them."
Article continues below advertisement
To keep it simple, the source tells Radar, "If not just 'Grandma,' Caitlyn is thinking of 'Grams,' 'Grandma C.' or something along those lines."
Making it simpler, Caitlyn's ex Kris Jenner does not go by "grandma" or anything similar.
In 2013, Kris revealed, "They call me Lovey and Bruce is Grandpa. At first I was Grandma, and all of a sudden I didn't like the way that sounded, my mom had a friend called Lovey and I thought that was the cutest name."
Meanwhile, although Kim's daughter North West has reportedly met Caitlyn, Kourtney Kardashian and three time baby-daddy Scott Disick are planning on re-introducing her to their kids -- Mason, 5, Penelope, 2 and newborn son Reign – in the near future.
Do you think that Grandma C. is a cute name for the kids to call Caitlyn? Tell us your thoughts in the comments below.