Exclusive
#GIveBackTheGold? Thousands Sign Petition Urging Caitlyn Jenner To Return Her Olympic Medal After Sex Change Reveal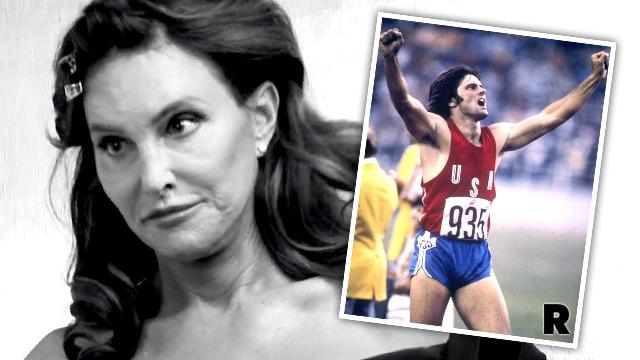 Caitlyn Jenner broke a world record yesterday when she reached 1 million Twitter followers in just a few hours. But now, RadarOnline.com has learned, her detractors are trying to strip her of another accomplishment: her Olympic gold medal.
More than 5,000 people and counting have signed a Change.org petition urging Jenner to #GiveBackTheGold that she won as a decathlete at the Montreal Summer Games in 1976. Although she competed as a man, she recently admitted that she was "for all intents and purposes" female for her entire life.
Article continues below advertisement
Jenner has always believed herself to be truly female, and therefore, was in violation of committee rules regarding women competing in men's sports and vice versa."
"Therefore, it is with a heavy heart that we must ask whether or not it is proper that Ms. Jenner should retain her olympic records in light of this, as we must now either claim that Bruce Jenner and Caitlyn Jenner are two entirely different people (which we know is not true), or that Bruce Jenner was, in fact, a woman participating in a men's event," the petition states.
"It is only fair to all involved that women receive their credit as champions of the Decathalon and that the men racing Ms. Jenner are not expected to compete with a superior, streamlined being such as herself."
"We urge Ms. Jenner to support the transgender community by giving up the medals earned by competing against the wrong gender."
However, the petition shows a misunderstanding of IOC rules. While the IOC has allowed transponders to compete since 2012, the athlete must have legal recognition of his or her gender in his or her home country, must have had gender reassignment surgery, and must have had two years of hormone therapy at the time they competed. Jenner satisfied none of these requirements at the time.
The IOC has yet to comment on the petition.