TV Insiders Snipe At Caitlyn Jenner Getting Major ESPN Award –– Connect Prize To ABC Getting Banner 20/20 Interview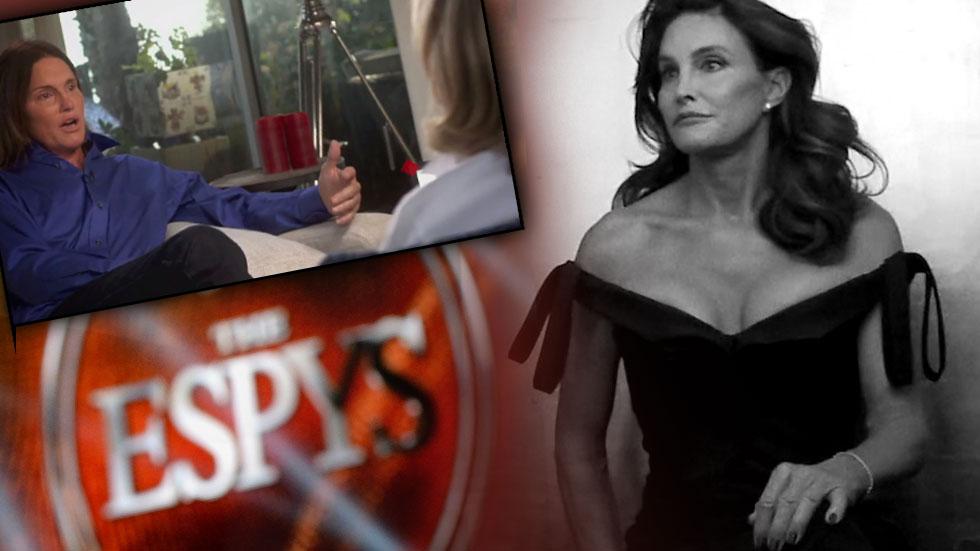 Caitlyn Jenner getting ESPN's Arthur Ashe Courage Award has come under fire from some TV industry insiders, claiming that it's a trade-off for her interview on ABC's 20/20.
A source linked the events to the NY Post, saying, "Jenner was given the award after the Sawyer interview; after all, ESPN is part of the ABC family."
Despite the hubbub, other sources insisted to the paper that there was no connection between the highly-rated interview and the prestigious award, despite both companies being under the same umbrella.
Article continues below advertisement
"No deal was done," the source said. "Vetting for the ESPY Awards didn't start until long after the Diane Sawyer interview was concluded, about six weeks later."
The source added that Sawyer got the banner interview through her own hard work.
Insiders from both ABC and ESPN also denied any connection between the events, as a spokesperson with the sports network said, "That rumor is false."
In trumpeting the announcement, ESPN said that Caitlyn's "Olympic success came as a result of strengthening both her mind and body . . . but . . . to publicly come out as a transgender woman took a different kind of courage and acceptance of one's self."