Love Over Lyme Disease: Yolanda Foster's Husband David Embraces Sick Spouse As 'Real Housewives of Beverly Hills' Star Continues Fighting For Her Life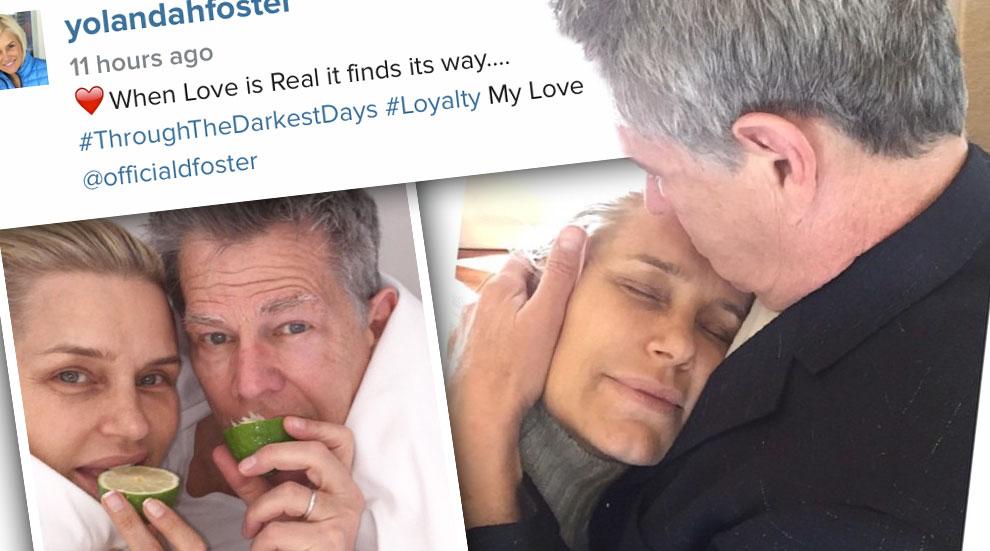 Real Housewives of Beverly Hills star Yolanda Foster was lovingly embraced by her music composer husband David, in a photo she posted to Instagram Tuesday.
The vivid picture illustrates the limitless support her spouse has provided her, as her health has taken a downward turn over the past three years in her grueling battle with Lyme disease.
The 51-year-old captioned the touching image: "When Love is Real it finds its way.... #ThroughTheDarkestDays #Loyalty My Love @officialdfoster."
Article continues below advertisement
https://instagram.com/p/24hoICos3m/?taken-by=yolandahfoster
As RadarOnline.com previously reported, the Dutch model's 65-year-old husband has been a stable and caring presence at her side -- sparing no expense for her treatments, and speaking to her about quitting the reality show, in her darkest of hours.
"David has told Yolanda there is just no way she can return to the show because her condition is just getting worse," a source previously told RadarOnline.com. "The Lyme disease is just ravaging her, and traveling for the international medical treatments is taking a toll.
"Yolanda is extremely weak, and her memory is suffering. David is just being protective because he doesn't want any of the ladies to use her illness against her, as he knows those women are vicious."
David Foster, a three-time Oscar-nominated composer, has lent his talents to films such as The Bodyguard, Ghostbusters and St. Elmo's Fire.