Exclusive
Tracy Morgan Settles Crash Lawsuit — 'Wal-Mart Did Right By Me'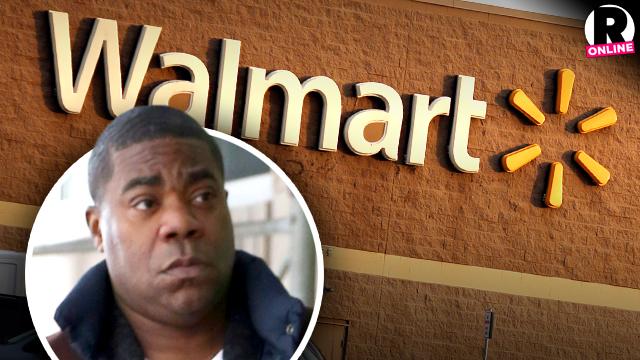 Tracy Morgan's long and painful fight with Wal-Mart Stores and Wal-Mart Transportation after he was injured in a 2014 crash has officially ended, RadarOnline.com can exclusively reveal.
According to legal papers filed today, a judge in the case has approved Morgan and Wal-Mart's request to keep private the settlement agreed upon between the two parties.
"Plaintiffs and Wal-Mart both have a strong interest in keeping the information contained in Plaintiffs' Counsel's Fee Application confidential, particularly information about the parties' confidential settlement negotiations and the final settlement figures," read an earlier petition filed to the court. "Accordingly, the parties respectfully request that the Court grant their Joint Motion to Seal Plaintiffs' Counsel's Attorney's Fee Application."
Article continues below advertisement
As RadarOnline.com reported in December, a judge ruled the comic's lawsuit against Walmart could advance after Kevin Roper, the truck driver who barreled into his limo on the New Jersey Turnpike last June, asked the court to delay the case.
The 46-year-old comic's legal team said Roper's request was a tactic Wal-Mart was using to delay the proceedings, so they wouldn't have to show their safety practices to the public, as Morgan's team said Roper had been awake for more than 24 hours, and on the road for more than 10.
The retailer had previously denied the stalling accusations, and said that Morgan's injuries came in large part to the fact that he hadn't had a seatbelt on.
"Wal-Mart did right by me and my family, and for my associates and their families," Morgan said in a statement after the case was settled. "I am grateful that the case was resolved amicably."
"Our thoughts continue to go out to everyone that was involved in the accident," Walmart U.S. Chief Executive Greg Foran stated. "While we know there is nothing that can change what happened, Wal-Mart has been committed to doing what's right to help ensure the well-being of all of those who were impacted by the accident."