Goop Scoop! Gwyneth Paltrow & Tracy Anderson Launch New Hamptons Fitness Studio -- Get Their Fitness Secrets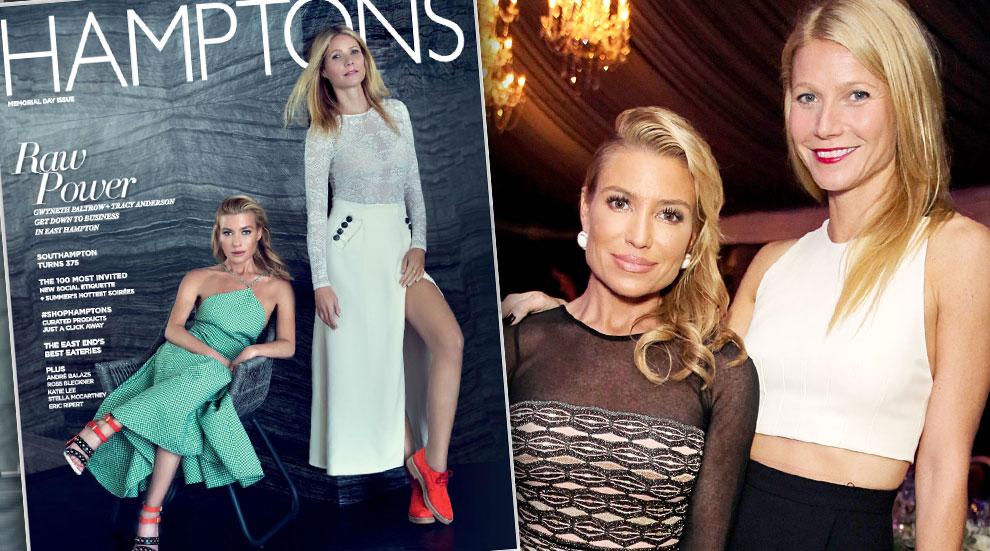 Gwyneth Paltrow and Tracy Anderson pride themselves on maintaining a healthy diet and regular fitness regime – and now you can too!
In a new issue of Hamptons magazine, the Goop mogul and celeb trainer shared their healthy lifestyle secrets and revealed plans to launch a new fitness studio in East Hampton.
As for her grueling fitness training with Anderson, Paltrow claims it's quite simple. Although, she didn't feel that way at first.
Article continues below advertisement
"When I started, I was doing it six days a week because I was trying to get in shape for Iron Man," she shared during the joint interview.
"I remember there was a certain point when I felt like I was going to cry. I just physically and mentally couldn't do it anymore. It was too hard for me."
Then, Anderson offered some helpful advice that Paltrow never forgot: "Don't even think of it like that. It's not an option. It's like brushing your teeth. You get up and do it," she told the actress.
"That was a really inspirational thing that you said to me that has really helped me and that I share with other people," Paltrow gushed of her trainer pal.
Since her trainer-freinsdhip relationship with Anderson, Paltrow has gone on to create her health-conscious website Goop and become a household name in the eco-freindly movement.
Gwyneth and Tracy's East Hampton studio will be opening later this year. The latest issue of Hamptons magazine is out now!