Mom Shares Graphic Skin Cancer Selfie To Warn Against Tanning Beds: 'Don't Be A Statistic!'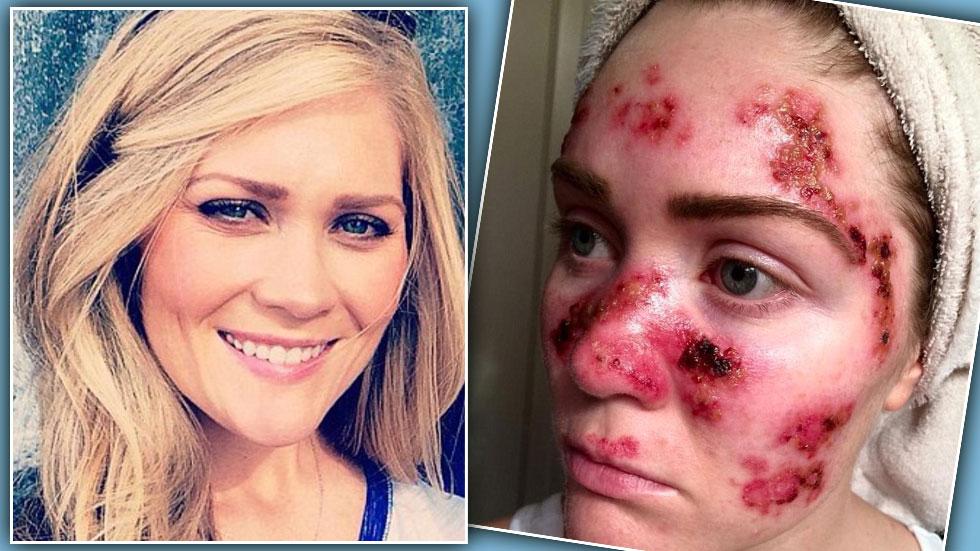 A young mother suffering from skin cancer has come forward in a brave attempt to warn others about the dangers of tanning beds.
Alabama nurse Tawny Willoughby, 27, posted a selfie after undergoing routine skin cancer treatment.
She captioned the photo: "If anyone needs a little motivation to not lay in the tanning bed and sun here you go! This is what skin cancer treatment can look like."
https://www.facebook.com/photo.php?fbid=10101313872717447&set=a.656669653697.2212314.210612003&type=1&theater
Article continues below advertisement
When she was a teenger, Willoughby admits to using tanning beds four or five times per week.
"I had my own personal tanning bed in my home and so did a lot of my friends growing up... everyone tanned," she said in an interview with CNN.
At age 21, she discovered she had skin cancer has undergone basal cell carcinoma five times as well as squamous cell carcinoma.
Willoughby visits her dermatologist every six months to a year and has skin cancer "removed each checkup."
https://www.facebook.com/photo.php?fbid=10101330458115177&set=pb.210612003.-2207520000.1431530440.&type=3&theater
In her message, Willoughby – now a young mother – goes further in hopes of preventing anyone from suffering the same consequences that she's had to:
"Don't let tanning prevent you from seeing your children grow up. That's my biggest fear now that I have a two-year-old little boy of my own. Skin cancer is not always moles, only one of mine have been a mole. Get any suspicious, new and growing spot checked out. Anything that doesn't heal, possibly bleeds on and off and crusts.The sooner you find it the less likely it will leave a disfiguring scar or grow deep enough to metastasize. Melanoma kills, non melanoma-disfigures (and can also kill)."
"Don't be a statistic!" she concluded.