Boxers Or Briefs? Liam Neeson Strips For Cancer Research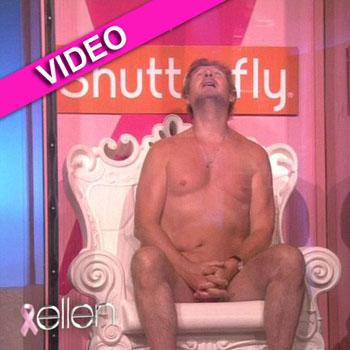 Article continues below advertisement
"If I take this off, does the $10,000 become $20,000? Just asking," Liam joked about taking off the robe, but took it even further by asking how much if he took off the briefs.
"We get fined if you take those off. I mean, some people might enjoy it, but," Ellen laughed.
Having no shame, Liam took off his robe and took a seat on the throne.
"You look naked!" Ellen shouted. "Oh my god, if someone's just tuning in, you look naked in there!"
MORE ON:
Sexiest Bodies Hollywood
RELATED STORIES:
Teen Beats Cancer, Then Wins $250,000 In Lottery!
Kim Kardashian Insists She Did NOT Compare Her Divorce To A Fan's Cancer Struggle
Meet The Beautiful Young Cancer Victim Behind Taylor Swift's Heart-Wrenching Song Ronan
Kellie Pickler Shaves Her Head In Support Of Pal Battling Cancer