Steve Irwin's Father Furious After Cameraman Breaks Silence Pact & Reveals Shocking Details Of Croc Hunter's Death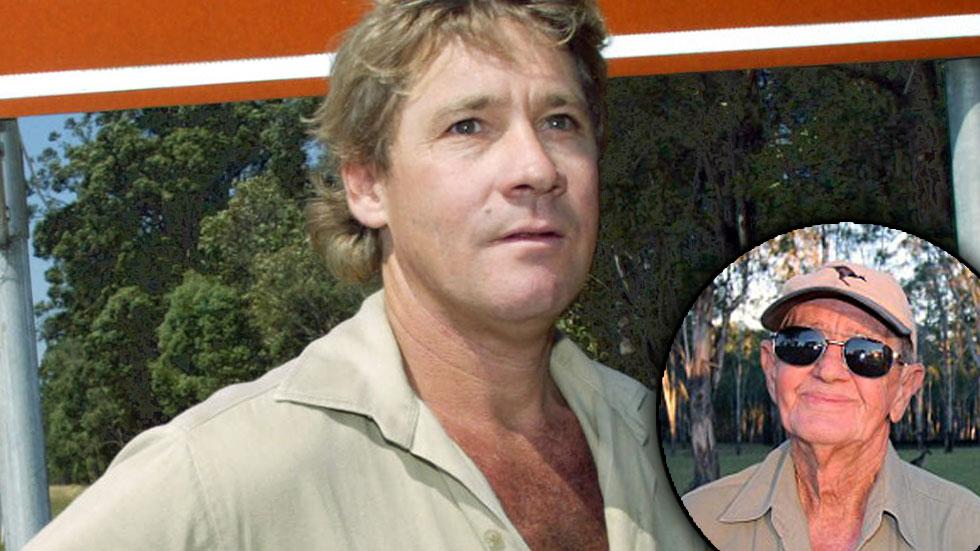 After Steve Irwin's tragic death, his family refused to release footage of the tragic accident, taking a vow of silence out of respect for the great crocodile hunter. But after a cameraman revealed the TV personality's final moments during a televised interview, Irwin's outraged father has finally come forward.
The cameraman, Justin Lyons, sat down for an interview with Studio 10 last year and described the traumatic stingray stabbing, for which he was only a few feet away.
Article continues below advertisement
Now, Steve's 75-year-old father Bob Irwin speaks out on behalf of his son:
"I personally felt very sad and to a degree angry about what Justin had to say,' he shared during an interview with the ABC's Australian Story. "For a lot of people trying to get on with their lives without Steve – it wasn't something that helped by any means."
Lyon's segment was the first time he had spoken of the late animal expert, and he was understandably emotional during the interview.
They had almost wrapped filming for the day when Irwin decided to get a final shot swimming behind his subject.
Watch the Interview on RadarOnline:
"All of a sudden it propped on its front and started stabbing wildly with its tail, hundreds of strikes in a few seconds," Lyons shared. "It wasn't until I panned the camera back and saw that Steve was standing in a huge pool of blood that I realized something had gone wrong."
Article continues below advertisement
"As we're motoring back, I'm screaming at one of the other crew in the boat to put their hand over the wound and we're saying to him things like, 'Think of your kids, Steve. Hang on, hang on, hang on.' He just sort of calmly looked up at me and said, 'I'm dying.' And that was the last thing he said."
The first person to speak out on the details of Irwin's death, Lyons is now vulnerable to the family's outrage.
As for Bob Irwin, his son's sudden death still weighs heavy on his heart.
"I had things to get sorted out in my own head and that took a long time to get that sorted and not be like a hermit because it wasn't doing me any good," he said of the tragedy.
The Irwin Encounters will air as part of ABC's Australian Story program at 8pm EST on Monday, May 18.