Exclusive
'First True Love!' Paris Jackson Is 'Very Serious' With Boyfriend Chester Castellaw – Does Her Family Approve?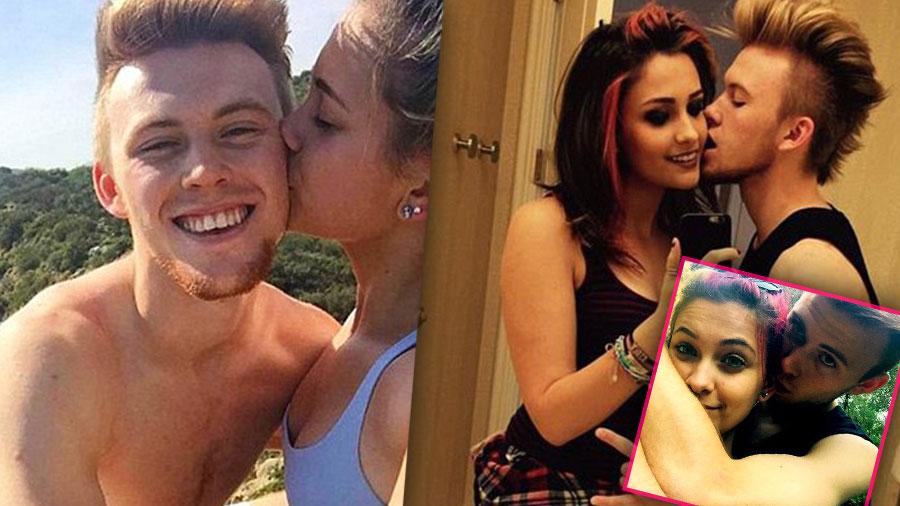 Paris Jackson and her 18-year-old boyfriend Chester Castellaw have put their love for each other on blast by sharing some very lovey-dovey photos of the two of them on their social media. Unfortunately, the only daughter of late King of Pop Michael Jackson and her new up-and-coming soccer star beau have closed the door on their public affair by making their pages private and a source close to the Jackson family says that it was her family that was behind that decision!
Article continues below advertisement
"The Jackson family actually really, really likes Chester and they have done a thorough check on him and his family," the well-connected insider tells RadarOnline.com exclusively. "They are not going to let just anyone steal the heart of their precious baby-girl."
However, the famous family is cautious about the relationship. "Everyone around Paris is telling her to take it slow with Chester, but she has no interest in taking it any slower than it already is going," says source.
"Chester is not only her boyfriend but also her best friend and the one person that she confides in with everything."
As RadarOnline.com reported, Jackson is currently under co-guardianship of her grandmother, Katherine, and cousin, Tito, following her father's sudden death.
In June 2013, Jackson was sent to a treatment center in Utah to deal with issues that she had surrounding the loss of her dad and now that she is back in L.A. , she is looking happier and healthier than ever – perhaps, in part, due to her budding romance!
Article continues below advertisement
"Chester is a really good influence on her and he keeps her healthy, sober and away from the Hollywood drama," says source.
"He is a regular at the Jackson home and has totally won her over, as well as Katherine, Michael's sisters and her younger brother, Blanket."
"She says he is her first true love and it is just great to see her happy," the family insider adds. "This guy's intentions seem pure with her and he comes from wealth and a powerful family of his own, so he is not in it for any other reason than love."
Do you think that Paris Jackson and Chester Castellaw make a cute couple? Tell us your thoughts in the comments below.