Paris Jackson Is Out Of Rehab, Cousin Says She Goes Back For 'Checkups'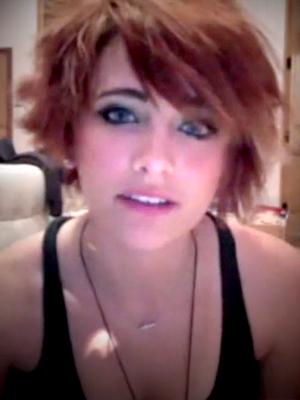 Michael Jackson's only daughter, Paris Jackson, has finally left the rehab center where she has been since the summer following her suicide attempt and one of her cousins revealed that she is still going back for checkups.
Following her father's tragic death and the brutal stress she was put under having to testify in his wrongful death lawsuit, Paris struggled and finally made a cry for help with her suicide attempt earlier in the year.
Article continues below advertisement
The California-based Jackson family sought immediate help for the teenager, 15, and found an out-of-state treatment center where she could handle her problems without the intrusive eyes of the paparazzi and her family stress.
According to Tanay Jackson, Tito Jackson's daughter and Paris' cousin, who spoke to In Touch magazine, Paris is still maintaining a treatment program.
"She's out, but she still goes back for checkups," Tanay, who is the CEO of Roth Entertainment, said about Prince and Blanket's sister.
MORE ON:
Katherine Jackson
Katherine Jackson's granddaughter has been given plenty of support over the last few months, following tumultuous times with her aunts and uncles since the King of Pop's death, and Tanay says that everyone in the family cares about her deeply.
"Paris' well-being is important to us."
If you, or anyone you know, is struggling with thoughts of suicide, please immediately seek help — you can speak with a skilled, trained counselor at a national Suicide Prevention Lifeline crisis center in your area, anytime 24/7 — call 1-800-273-TALK (8255)