Pamela Anderson's Shocking Dating Vow Following Rick Salomon Split –– Find Out The Love Lesson She Learned!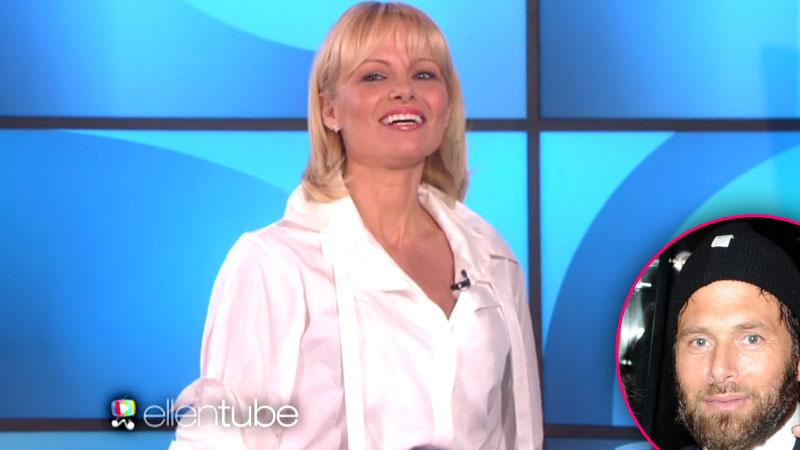 Pamela Anderson breaks her silence on her split from Rick Salomon on Thursday's edition of Ellen, and gives fans a glimpse of the future of her love life.
Host Ellen DeGeneres tackled the sensitive topic in asking the Baywatch beauty of her February split, "You remarried someone you were married to before."
"Yep -- and now I'm not married again," the longtime sex symbol replied regarding the sore split, seven years after she and Salomon annulled a two-month marriage in 2007.
Article continues below advertisement
DeGeneres used a creative analogy regarding the doomed six-month union, telling the blonde bombshell, "It's like when you put something back in the fridge that's not good.
"It's not gonna be good the second time; when you go in there, I mean."
The 47-year-old mother-of-two, who filed for a temporary restraining order in the break-up, fully agreed.
Watch the video on RadarOnline.com
"You're right, you're right!" the Barb Wire star said. "I know, I get it. I get the lesson. Yes. I get it. I do that a lot."
After swearing off any possibility of reconciling with ex Tommy Lee in the near future, Anderson made it clear she's done, for the time, in looking for long-term love.
"You're gonna date people aren't you?" Ellen asked Anderson, who replied, "Plural!"
Asked if she'd wed again, Anderson -- who was recently seen with burly tough man Chuck Zito -- left things vague, saying, "Who knows?"
As RadarOnline.com previously reported, a source told RadarOnline.com that Pamela "is swearing off marriage for the rest of her life" and "telling friends that she does not even believe in the institution of marriage anymore."