'They've Never Seen Her Like This': Friends Extremely Concerned With Pamela Anderson's Behavior Following Rick Salomon Split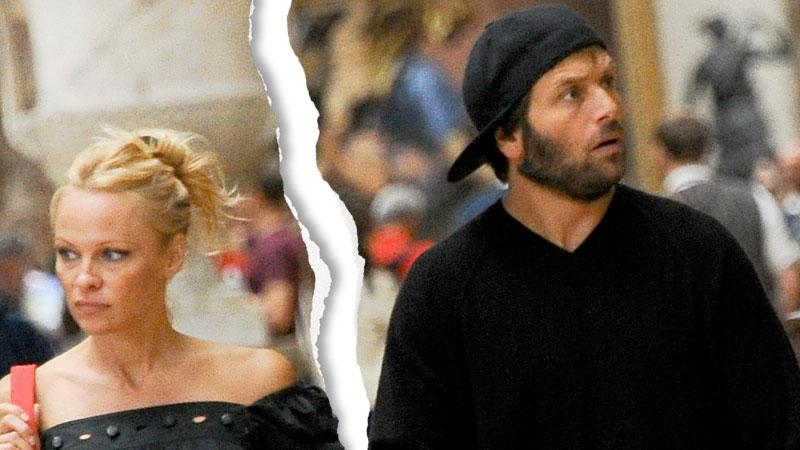 Pamela Anderson's friends are very concerned with her behavior following her split from Rick Salomon.
"She has been acting completely unstable and her friends are terrified," a source close to the former Baywatch beauty said after she filed for divorce, again, from her on-again, off-again husband Salomon.
"The truth is that Pam is acting so mixed up, that no one really knows what is going on right now with her," the insider tells RadarOnline.com exclusively. "Pam went into hiding immediately after filing the divorce and even Rick himself is dumbfounded.
Article continues below advertisement
"He says that he has no idea why she is divorcing him again, and he feels that it will all blow over, but she hasn't contacted him or spoken to him since she filed."
As RadarOnline.com previously reported, this is the second time that the 47-year-old blond bombshell filed for divorce from poker player Salomon, also 47, notorious for his role opposite Paris Hilton in her sex tape.
In 2007, they married for the first time, but she annulled the union after only two months. Then, in January 2014, she surprised everyone by announcing that she had married him again. Six months later, she filed for divorce from him again, but shortly after filing, the two reconciled and she put a cease on the divorce proceedings.
"Her friends -- that know her better than Rick -- are saying that they've never seen her like this," the insider told RadarOnline.com. "She is acting very erratic -- one minute, she says she still loves Rick, and the next, she changes her mind and says that 'it's not meant to be.'
"Her friends don't think that she really loves him, but she desperately needs stability in her life -- and neither Rick, nor her career, have provided that lately -- which could explain why she is seeking spousal support from him in the divorce."