Exclusive
OJ Simpson Sends Nicole Brown's Sister To Psych Ward & Rehab Hell –– Inside Her DUI Arrest!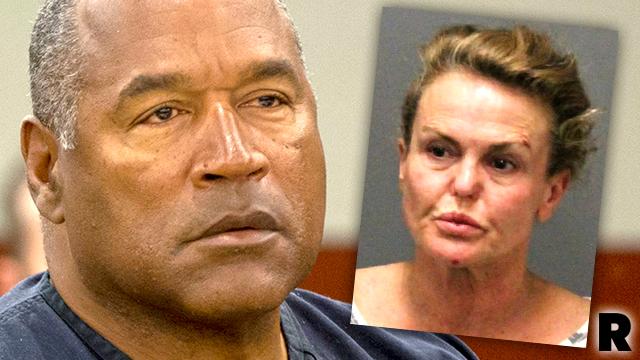 Nicole Brown Simpson's brutal murder continues to haunt her family — with her ex-husband, O.J. Simpson, being blamed for her sister's descent into alcohol addiction.
RadarOnline.com has learned Dominique Brown, 50, was recently sent to the psych ward, and is now in rehab after two recent busts for boozing.
"Dominique still has nightmares about O.J. killing her sister and her friend, Ron Goldman, and she drinks to numb her pain," a family friend told Radar.
Article continues below advertisement
According to court records obtained by Radar, Brown was arrested on Dec. 12 in her hometown of Dana Point, Calif., after blowing a BAC of .20, almost 2 ½ times the legal limit. "She crashed her vehicle into a barrier and caused a significant amount of damage, luckily no one else was involved in the accident," says the insider. Brown later pleaded guilty to misdemeanor DUI.
On March 12, according to court documents, she was admitted to a hospital for "psychosis" after authorities placed her on an involuntary psychiatric hold.
Brown was arrested again on April 10 for public intoxication. Sgt. Tim Kleiser of the Laguna Beach Police Department told Radar, "We received a call of a women walking about the street bumping into parked cars who appeared intoxicated."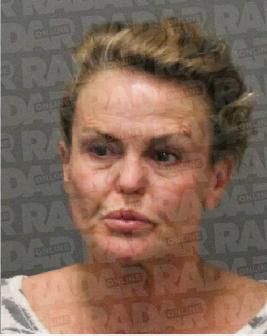 Brown entered a rehab facility on April 15.
The source explains this past year has been especially tough on Brown because it marked the 20th anniversary of the infamous slaying of her sister.
This is Brown's third stint in rehab for alcohol, according to the source. It was reported in 2004 and 2005 that she sought help in those years around the 10th anniversary of her Brown Simpson's murder.
The insider claimed, "O.J. drove Dominique to drink, and if she doesn't get her demons under control soon, her family may very well be burying her next to Nicole."