Police Seize Secret Stash Of 'Incriminating' Murder Case Evidence OJ Simpson 'Doesn't Want Out There'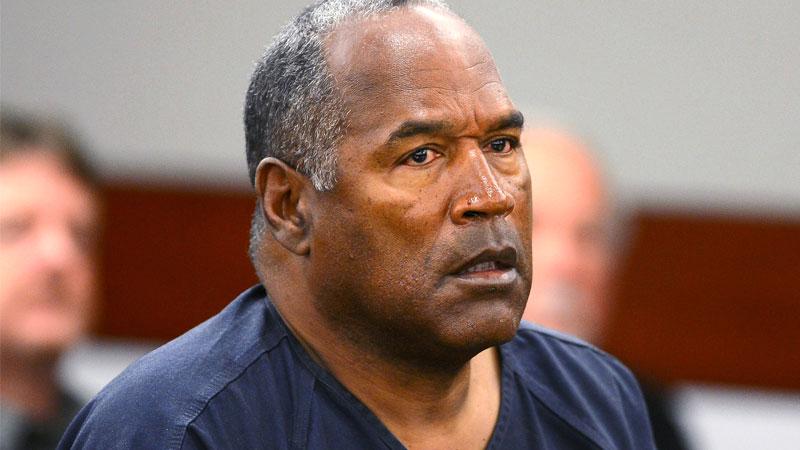 Cops allegedly seized a secret stash of evidence associated with the OJ Simpson murder case during a raid at a suspected illegal gambling den in Minneapolis, RadarOnline.com has learned.
The reams of documents, audiotapes and other never-before-seen items related to the death of Simpson's ex-wife Nicole Brown-Simpson and her friend Ron Goldman were in file cabinets at the office of private investigator and building owner Thomas Johnson III.
Article continues below advertisement
Simpson's business manager Norman Pardo, who is using the data that was collected over a period of 18 years for his mini-series The People v OJ Simpson, now claims the cops don't want to fork it over.
"Everybody, including OJ, is worried about what was taken and I want the stuff returned because it is being used in my movie," Pardo told RadarOnline.com.
"There is stuff that even OJ doesn't want out there… incriminating stuff."
The stash includes "classified" testimony from witnesses, data about the so-called bloody knife used in the murder and on Simpson's shoes, as well as audiotaped conversations with Brown-Simpson's father Louis Brown Jr., among other things, Pardo said.
The November 23, 2014, raid was based on a "confidential reliable informant" who told cops armed men guarded the gambling den to protect its high stakes poker players from robbers.
Article continues below advertisement
Police seized more than a half dozen guns, boxes of ammunition and prescription drugs. One of the guards, an ex-con out on parole, was arrested for weapons possession.
John Elder, a Minneapolis Police Department spokesman, told RadarOnline.com he cannot comment about any active investigation and refused to reveal if Simpson data was seized.
Johnson, the building owner and book author, denied the gambling charges and told RadarOnline.com the confiscated weapons were all legally registered.
Johnson complained the raid failed to net any gambling paraphernalia and that the Simpson documents were in Johnson's second floor office, which is separate from the alleged den called the "Old Timers Club."
In a Dec. 20th letter to Police Chief Janee Harteau and Hennepin County DA Michael Freeman, Johnson pleads for the return of the Simpson data "because of the potential damage it cause to the production company."
Pardo's attorney is also attempting to retrieve the data.
"They didn't take any paperwork involving the club they just took everything that had an OJ Simpson label on it. Simpson has nothing to do with gambling!"