Outraged Montel Williams SLAMS 'Bigot' Josh Duggar For Sex Abuse Confession In Explosive Twitter Rant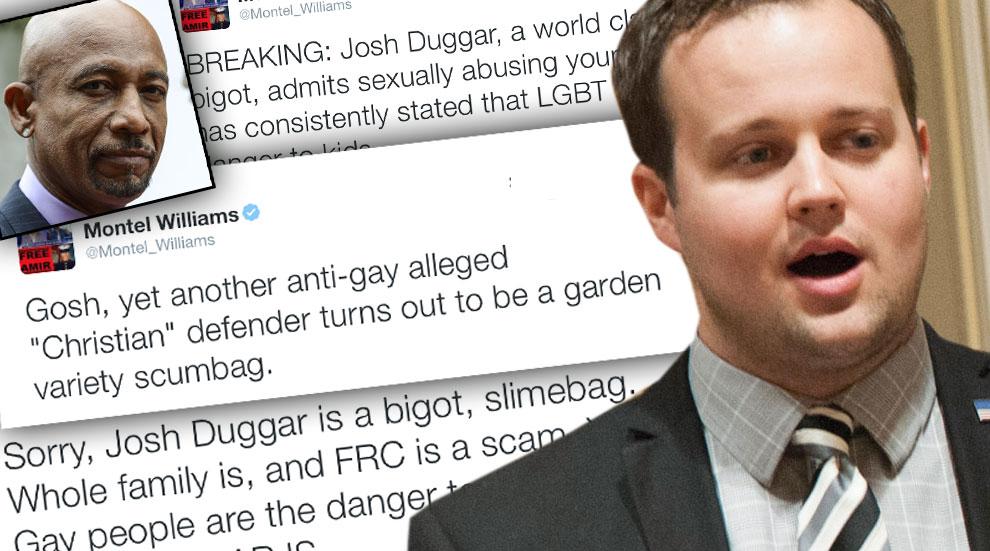 Josh Duggar's alleged public confession to the molestation of underage girls when he was 14-years-old has the Internet in a frenzy – but Montel Williams takes his outrage to the next level.
The former TV personality took to Twitter to publicly shame the 19 Kids and Counting star, calling him a "slimebag" and "bigot" among other things:
While Duggar fans may feel shocked by this news, it seems that Josh's family members were aware of his indiscretions for some time now – including his wife Anna!
Article continues below advertisement
"I can imagine the shock many of you are going through reading this. I remember feeling that same shock," Anna said in a statement released to PEOPLE . "When my family and I first visited the Duggar home, Josh shared his past teenage mistakes."
To make matters worse, In Touch recently uncovered that Josh's own father, Jim Bob, failed to report him to authorities for years after the alleged incidents.
As RadarOnline.com has reported, one of Josh's victims filed this month to ask the court to destroy all record of the case, which was reported to the authorities in 2006.
Josh has since resigned from the Family Research Council as well.