She Knew! Josh Duggar's Wife Anna Says He Told Her About Sex Abuse When They First Met -- And She Still Married Him!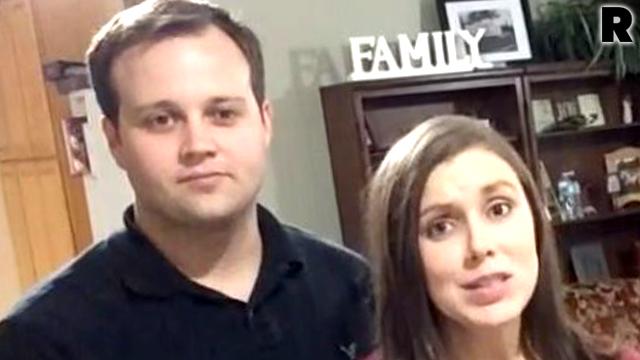 Josh Duggar has confessed to the sexual assault of his sisters as "teenage mistakes" and now his wife has dropped a bombshell of her own: She's admitted she knew about the incidents early on in their relationship -- and married him anyway!
As the 19 Kids & Counting star admitted to the horrific details in the police report about the five young women he fondled, his wife made the shocking admission that she did not go into her marriage with blinders on, and in fact she knew she was marrying a confessed child molester.
Article continues below advertisement
"I can imagine the shock many of you are going through reading this. I remember feeling that same shock," Anna said in a statement released to PEOPLE. "When my family and I first visited the Duggar home, Josh shared his past teenage mistakes."
"I was surprised at his openness and humility and at the same time didn't know why he was sharing it," she said. "For Josh, he wanted not just me but my parents to know who he really was – even every difficult past mistake."
Anna, 26, is expecting her fourth child this summer, a daughter. She and Josh already have two sons and a daughter. She said in her statement that Josh sought forgiveness from God after fondling the women.
"He continued to do what he was taught," she said. "I know who Josh really is – someone who had gone down a wrong path and had humbled himself before God and those whom he had offended. Someone who had received the help needed to change the direction of his life and do what is right."
Josh said that he "acted inexcusably for which I am extremely sorry and deeply regret. I hurt others, including my family and close friends."
What do you think about Anna marrying Josh after she found out about his dark past? Sound off in comments below.