Miley Cyrus Rejects Gender Labels, Says Not All Relationships Were 'Straight:' 'Nothing Can Define Me!'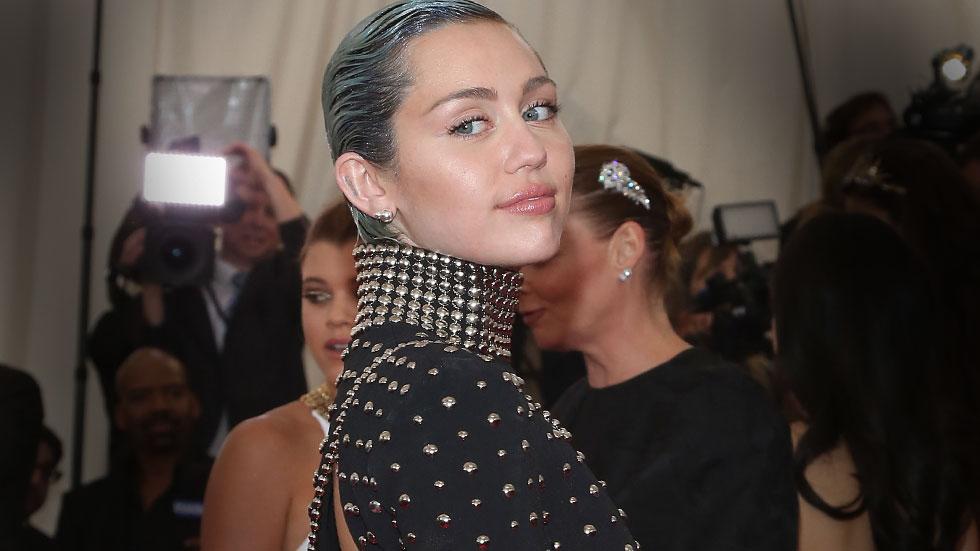 "That's just Miley being Miley" has taken on new meaning now.
The former Disney star launched her Happy Hippie Foundation to help homeless and LGBT youth and admitted that she doesn't label herself as gay or straight. In fact, Miley doesn't prefer to label her sexuality at all.
In an interesting twist during her promotional interview with the Associated Press, the controversial 22-year-old shared that not all of her past relationships have been "straight" or "heterosexual."
Article continues below advertisement
"The position I'm in, I feel like I've got a lot of power," she added on the subject of her charity. "But so many kids don't feel that way. They're under their parents' rule."
https://instagram.com/p/2WP9iowzJp/?taken-by=mileycyrus
Cyrus' heterosexual relationships have been making headlines for years, first with her famous engagement – then split – with Hollywood hunk Liam Hemsworth and most recently for her breakup with Patrick Schwarzenegger.
Through it all, Cyrus has made odd fashion and behavioral choices, which she addresses in her new lease on gender identity.
"I didn't want to be a boy," she confessed. "I kind of wanted to be nothing. I don't relate to what people would say defines a girl or a boy, and I think that's what I had to understand: Being a girl isn't what I hate, it's the box that I get put into."
To further prove her point, Cyrus later took to Instagram to remind the world that she can't be boxed in, saying: "NOTHING can/will define me! Free to be EVERYTHING!!!"
https://instagram.com/p/2WJAqmwzOQ/?taken-by=mileycyrus
You just keep doing you, Miley!