Her Bizarre World: Mariah Carey's Former Lover Tells All​​ -- Don't Look Her In The Eye!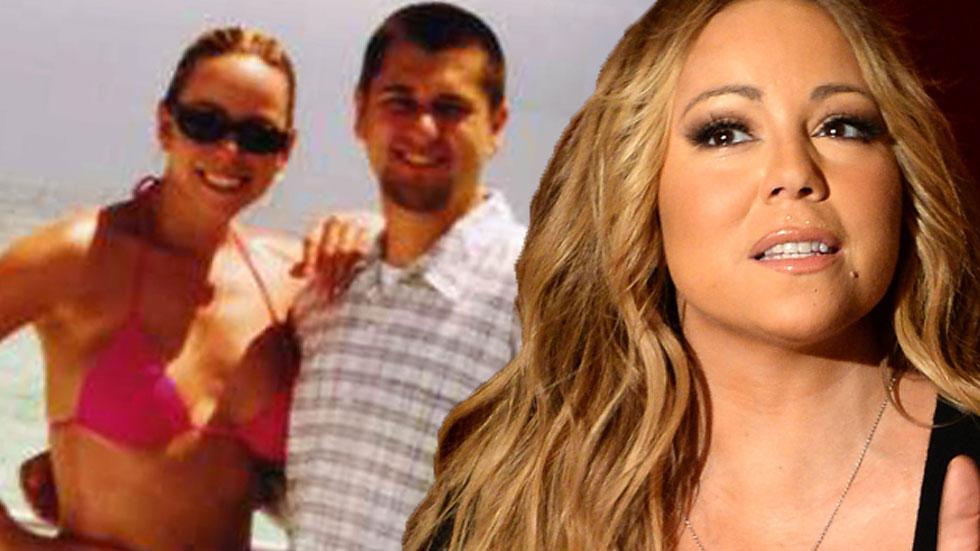 Mariah Carey is one of the top female recording artists of all time, and everyone knows that she is a diva. But in a recent interview published by Daily Mail, her former lover and producer, Damion Young, reveals inside info about the singer that shows just bizarre life can be with Mimi.
Young first met Carey when he was working at a hip hop radio station. Young would later become a producer, and began working with Carey, creating such songs as I Still Believe. The relationship soon escalated and became romantic, although Carey saw other men over the span of their nine year friendship.
Article continues below advertisement
Young describes going on vacation with Carey as an interesting experience to say the least. One time, Carey "fancied some sun," Young said. "We got on the Gulfstream and went to Cabo San Lucas, Mexico. Mariah said it wasn't hot enough. An assistant said it was one degree hotter in Acapulco, so we got back on the G5 and flew there," He remembered. "Next day she wanted to go to Disney World, so we got back in the plane and headed for Florida."
The hotel experiences were also far from the usual. "If Mariah was in a hotel, the lobby would be made secure and she'd be walked through to the elevator," he explained. "Then she goes up in an empty elevator to a floor which has been cleared by security. In her suite, room service is waiting for her," Young said. "She never even sees a bell person, never has any normal interactions."
Working with her in a professional capacity was also far from normal. Young recounted a time when he discovered that Carey had a clause in her contract that nobody backstage was to look at her or speak to her -- a rule that Jennifer Lopez is also said to have for her staff backstage. "You don't know that everybody's been told – don't look at her and don't talk to her. So she didn't even know that," Young said. "At one point, I just asked her, 'Why is this in your contract?' And she's like, 'That's in my contract? Is that really in there? Why?'"
Article continues below advertisement
Even buying basic necessities for the diva proved to be a trying experience. He said that he once bought Carey a pair of Nikes because she needed clothes after being rushed to the hospital in 2001 for dehydration. Mariah Carey responded, "I don't do flats."
"She had to practice walking in the trainers," Young said. "Even at home she would walk around on tippy-toes when she was barefoot. She used to say she'd worn heels for so long her legs didn't work unless she was wearing them."
Young also said that he understands why stars like Carey act the way they do. "It's because you never have any reality. Your circle blocks you from everything. You look at these stars and think they are so eccentric but that's what their world is like," he explains. "They don't have normal conversations with normal people. No one ever tells them they are wrong. It's always, 'You're the greatest, that was awesome" – even when it's not.'​"
Article continues below advertisement
Regarding Carey's career, he thinks that she needs to get back to the basics. "She hasn't had a hit record for ages. I think the Vegas schedule is too much for her. She needs vocal rest. She should go back to making records, doing what she does best."
Young also says he is afraid for her well-being now that he is no longer around the superstar. "'I fear for her. I was one of the few people she truly trusted to tell her the truth. I'm worried she has no one like that now."
Finally, for those who may question his reasons for speaking out about his former lover after all these years, he says, "I would love to see her again. I never kissed and told and I never would. I'm a gentleman. But this is my story and no one can stop me telling it."