Exclusive
They Belong Together! Mariah Carey Dating Director Brett Ratner — Inside Their Romantic Caribbean Getaway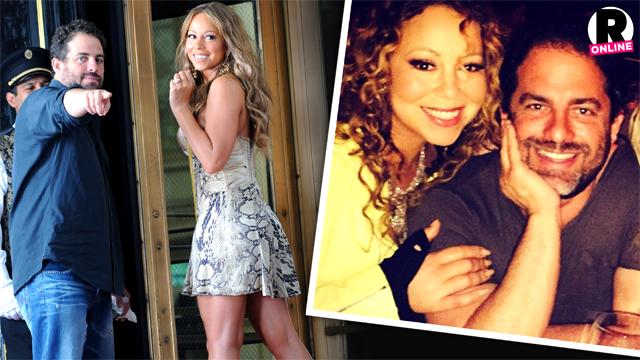 Nick who? RadarOnline.com has learned that Mariah Carey is moving on from estranged husband Cannon with Hollywood super-director Brett Ratner, and only RadarOnline.com has all the details of their romantic Carribean getaway.
Friends for years, Carey and Ratner have grown closer since her split from Cannon in 2014. "Their relationship has progressed in recent weeks and is now very serious," an insider told RadarOnline.com. "They're a hot couple."
Article continues below advertisement
In fact, the source revealed, Carey and Ratner jetted off to St. Bart's on March 27 for a joint birthday getaway: Ratner's birthday is on March 28, and Carey's birthday, which she prefers to call her "anniversary," is March 27.
The couple left out of a private L.A. airport on Australian billionaire James Packer's private jet on Friday, said the source. Once in the Caribbean, they were expected to stay on the $70 million super-yacht, Ultima III.
Featuring eight staterooms and a jacuzzi, the 190-foot boat has plenty of room to lounge.
Carey and Ratner recently went public, sort of, on a dinner date with rocker Courtney Love at Craig's in Beverly Hills on March 24. Both posted a photo of the night, with Ratner writing, "I love these ladies."
Prior to that, Carey, 45, was by his side as her marriage to Cannon crumbled, supporting him at the Hercules premiere in July 2014.
Ratner, 45, directed some of Carey's most iconic music videos, including "Heartbreaker," "Obsessed," and "We Belong Together."
Cannon filed for divorce from Carey in January.