Back On The Grind: Lindsay Lohan Shows Up For Community Service For 2nd Straight Day –– Poses With Adorable Tot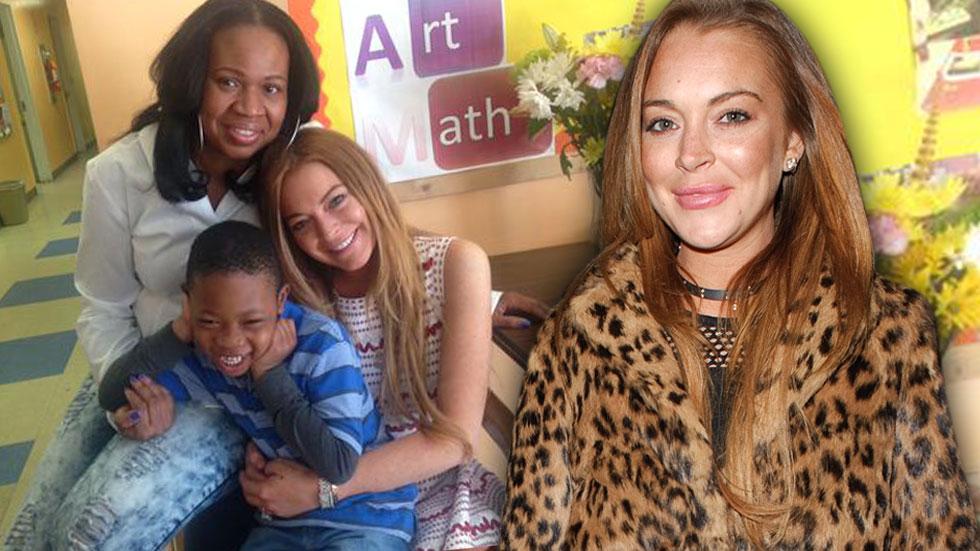 Lindsay Lohan, with potential jail time looming, was seen doing community service at a Brooklyn daycare center Wednesday in a tweet in which she posed with one of the kids.
The Mean Girls star was in a shot with a 5-year-old named Donovan Illery in a tweet uploaded by NBC reporter Melissa Russo early Wednesday.
The red-headed starlet tweeted Wednesday afternoon that she was "so happy to be finally helping out all the kids at" the facility, and hopes to "make a difference to their lives."
Article continues below advertisement
According to a report from the NY Post, officials with the facility LiLo's grinding her community service hours down at, the Duffield Children's Center, told parents in a letter that while the embattled film star "may be placed in a classroom with your child," she'll "never be left alone" with the tots.
As RadarOnline.com previously reported, Los Angeles Deputy City Attorney Terry White said the 28-year-old redhead is staring at at least five days behind bars if she doesn't finish the 125 hours she's assigned to by the May 28 deadline set by the court.
"If the work isn't done," White said, "I'm prepared to ask for the maximum sentence."
The community service stems from a probation violation for the Hollywood star's 2012 conviction for reckless driving and lying to police, following an accident on California's Pacific Coast Highway.