Exclusive
Headed For Disaster? Lindsay Lohan Lagging On Community Service Hours, Shopping In Italy Instead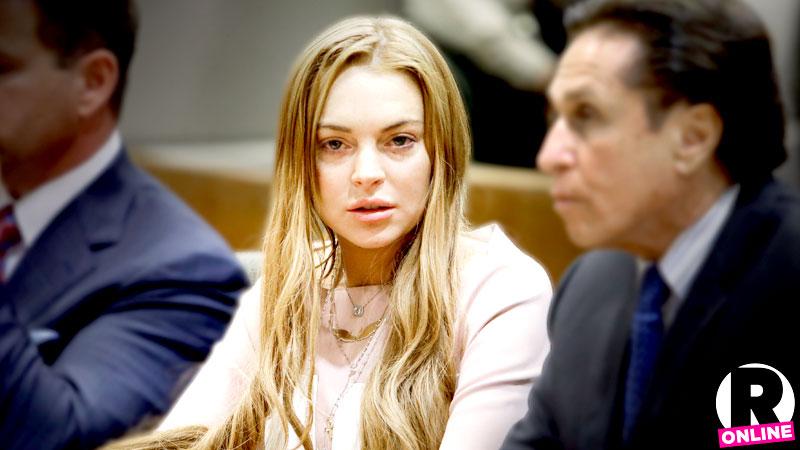 Lindsay Lohan's community service drama continues as the troubled starlet faces a progress report hearing in L.A. on Thursday morning. But behind the scenes, RadarOnline.com has learned she hasn't made substantial progress in completing the 125 hours she is required to log by by May 28.
The community service work is part of Lohan's probation in connection with a 2012 conviction for lying to cops and reckless driving.
Article continues below advertisement
Lohan had been ordered to perform another 125 hours of community service after prosecutors presented evidence to Judge Mark Young earlier this year indicating there were major inconsistencies in her past reports.
According to an insider, "Lindsay has hardly made a dent in the court-ordered 125 hours of community service. It's an extremely unimpressive number so far: less than 20 hours total. She must complete the 125 hours by May 28. No extensions, no excuses."
A scheduled progress report is scheduled for Thursday, and Lohan isn't required to attend.
Earlier on Tuesday, Lohan posted a picture on her Instagram account, and captioned the photo, which featured stacked envelopes on a desk as "Communist service -- office day," with two thumbs up emojis. Lohan caught the spelling error, and corrected the caption to "Community service -- office day."
https://instagram.com/p/2Tmov7Jc4w/?taken-by=lindsaylohan
Last week, she was spotted shopping in Milan and later having a tearful meltdown in the middle of the street at night.
Story developing.