Keeping Up With Fame: Kim & Khloe Fight Over Who Is More Famous – Watch The Explosive Sneak-Peek!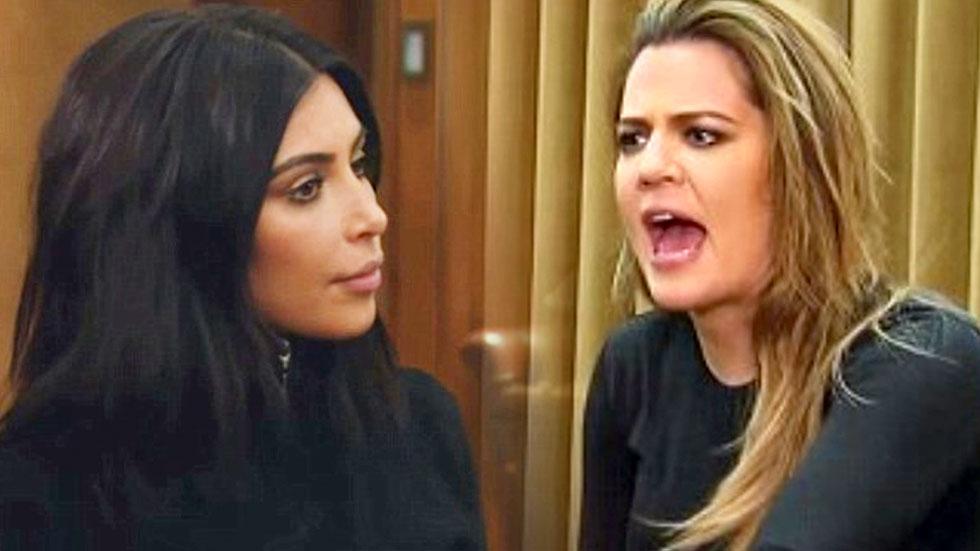 The gloves are off and the claws are out!
In an exclusive clip from an upcoming episode of Keeping Up With The Kardashians, Kim and Khloe have it out like never before.
The whole dispute began when Kim's close pal Jonathan Cheban claimed Mrs. West could do more for those around her because she was the more famous Kardashian.
In response, Khloe's childhood friend Malika Haqq fired back at the PR rep, recalling a conversation they had earlier that day in which Jonathon bragged that Kim was the most distinguished in the family.
Article continues below advertisement
"He said I was jealous because his best friend is more famous, because that is so the reason Khloe and I are friends," Malika told the group.
Jonathan attempted to defend himself, explaining: "I said I got the room because Kim is more famous."
Watch the Video on RadarOnline:
But before they could go any further, Kim interjected: "Both of you have a f***ing inferiority complex! Jonathan and I click. We vibe and he doesn't need to entertain me all day."
"Oh burn!" Khloe chimed in. "Maybe that's why I don't want to hang out with you? He sits in the corner and juggles until you laugh."
Firing back, Kim retorted: "Why don't you guys just make out again!' Kim said, referring to the incident in which Malika drunkenly kissed Khloe.
"Get drunk again Malika," Jonathan added.
Did they take it too far this time? Who do you think is more famous? Let us know in the comments below!