Kiss & Tell! Khloe Reveals Her BFF Malika Tried To Make Out With Her — Made 'Everything So Weird'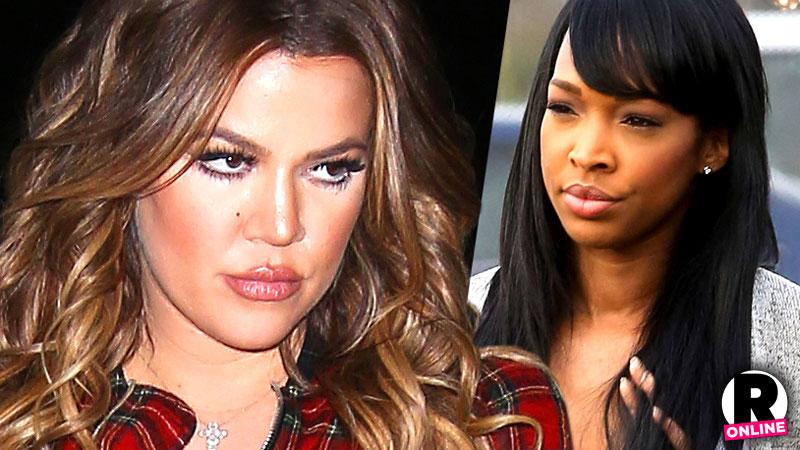 Did Khloe Kardashian take more than just the Hamptons?
"Last night was very interesting," the sleepy reality star tells her sister, Kim, in a preview for Sunday night's finale of Khloe & Kourtney Take the Hamptons.
"I was taking care of Malika and, like, dealing with her," explains Khloe of her best friend, Malika Haqq, 31. "She just got tipsy and she tried to make out with me last night."
"What?" responds a shocked Kim, who adds, "that's insane."
Article continues below advertisement
"Wait, has Malika, like, ever made a move on you before?" she then asks. "Has she ever, like, stared at you weird when you're changing?"
Khloe, 30, later confesses that "Kim now has me thinking all over the place" about whether or not her pal really does have a crush on her.
She then speculates that maybe Haqq just needed the "liquid courage" to make a move. "She just made everything so weird!" complains Khloe.
Kim unhelpfully points out that if Khloe and her BFF, who she says is practically a sister, ever did hook up "it would be like incest."
"Now it's going to be so awkward," Kim adds.
As RadarOnline.com reported, there was speculation that Khloe dumped French Montana last September because he was texting Haqq behind her back.
"Khloe broke into French's phone and saw him sending all kinds of inappropriate texts to her girl," an insider said at the time.
But the headstrong 30-year-old didn't blame her BFF for the suspicious communication. Explained the source, "Khloe has been down with Malika since forever."
WATCH THE PREVIEW