'Mama's Lil Helpers!'​ Kris Jenner Turns To Drugs And Alcohol Amid Bruce Sex Change Drama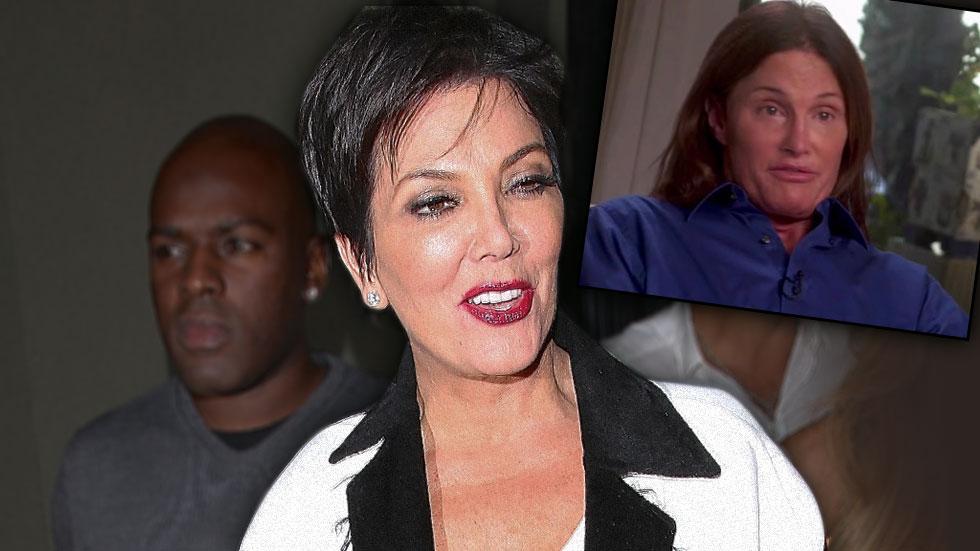 Bruce Jenner is happier than ever, but after his announcement that he is transitioning into a woman, his ex-wife Kris has been sent into a tailspin. As RadarOnline.com has reported, she is struggling to cope with her new reality. And according to a new report, she has turned to drugs and alcohol to take her mind off of her worries!
"She's drinking and taking the panic-disorder medications Klonopin and Xanax to deal with the anxiety she's experiencing. She alternates between the Klonopin and Xanax, and she'll switch from wine to champagne to margaritas," a source told In Touch.
Article continues below advertisement
Her behavior has caused her daughter Khloe to become concerned, and to ask her to curb her behavior at home, the report claims.
"Khloe never holds back and told her to cool it on the boozing, especially around the house. They all know Kris will pop a pill before going to bed, but lately she's been taking them to help her get through a tough day, and every day now seems to be a tough day," the source said, adding that Kris calls the pills, "Mama's little helpers."
With the E! special on Bruce set to air May 17 and 18, she will be under additional pressure to appear loving and supportive. In the meantime, the source said, her daughters are begging her to pull herself together.
"Kris can be loud and obnoxious when she's out drinking with her girlfriends," the insider claimed, "but acting loopy at home isn't going to fly."
Viewers of Keeping Up with the Kardashians know Kris is a big fan of boozing — and even once indulged in marijuana gummy bears with her mom, Mary Jo Campbell.
Diane Sawyer is reportedly 'furious' at Kris Jenner