Exclusive
Kris Cashes In! Jenner Trying To Steal Bruce's Thunder With 'KUWTK' Sex Change Special — Inside Her 'Dark' Plan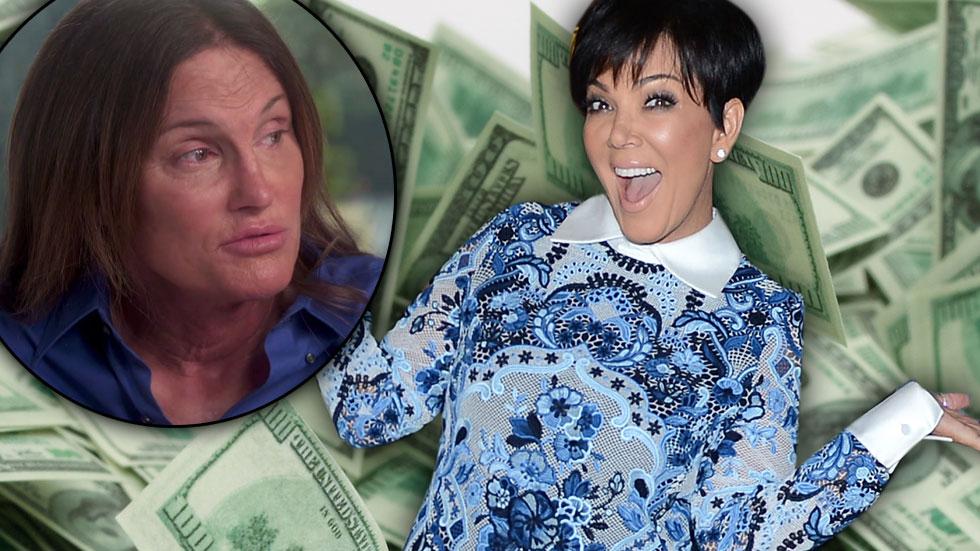 Leave it up to money-hungry matriarch Kris Jenner to make Bruce transition all about her — and to make a dollar while she's doing it! Insiders tell RadarOnline.com that her announcement of the Keeping up with the Kardashians: About Bruce special is a calculated move to "profit off of his journey."
E! announced on Monday that it will air the two-part special on May 17 and 18 at 9 p.m. EST. The footage was culled from KUWTK filming.
Article continues below advertisement
Bruce's own docuseries, for which he negotiated his own payday, will air later this summer.
The special episodes of KUWTK — of which both Kris and Bruce are executive producers — seemed like an obvious way to steal Bruce's thunder, according to a source.
"This was simply Kris' way of trying to cash in and profit off his journey," an insider said.
"Apparently, Kris and Bruce had it out over this upcoming two-hour special because she wanted to use some of the footage that he was saving for the docuseries in the special," the source tells RadarOnline.com.
"Kris is not in charge of that though. Bruce has complete control over the docuseries and this series, and that drives Kris absolutely mad."
According to the source, "After Kris got so much cr*p for the way she handled herself during his transition, it seems she has been in a real dark place."
"She seems incredibly down and seems like she feels that Bruce is out to destroy her," says the source.
As RadarOnline.com previously reported, the upcoming series included a faked segment that was shot after Bruce's much talked about interview with Diane Sawyer. In it, Kris is crying to daughter Kim Kardashian about Bruce's transition and says, "I have these memories of like, this life, and I feel sometimes like it didn't exist."
Said the source, "She seems terrified that the Kardashians are going to be swallowed by the Jenner family in the reality world."
Do you think that Bruce should have agreed to let Kris do the upcoming two-part special 'About Bruce?' Tell us your thoughts in the comments below.