Exclusive
Kourtney Kardashian Spying On Scott Disick's Bank Account Amid Cheating Rumors — What She Found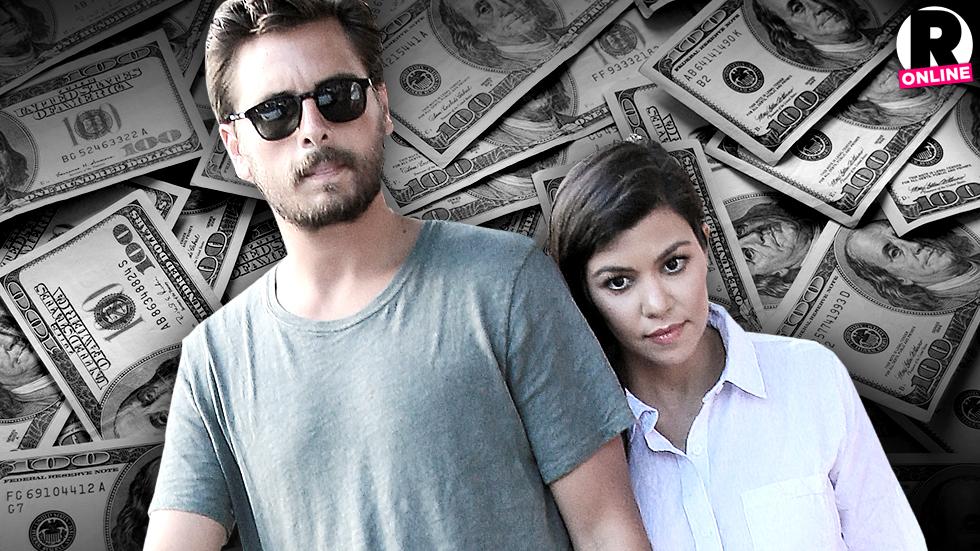 Scott Disick's never been shy about his outrageous spending. But it's not all the designer clothes Kourtney Kardashian's worried about. RadarOnline.com has learned she's keeping an eye on his bank account amid cheating rumors, and RadarOnline.com has the exclusive details.
"Kourtney's always been monitoring his accounts and she knows that he's been spending a lot of money," a source told Radar.
And according to the insider, it all started when Kardashian noticed suspicious spending in Las Vegas.
Article continues below advertisement
"About two years ago she noticed that he had been spending money on other women – or at least that's what she thought," said the source.
"There was thousand of dollars missing and he said he wasn't gambling, so she put two and two together. That was her conclusion."
Said the source, "She spoke to his friend and they basically confirmed it to her."
This is just the latest in the over-the-top reality star's unraveling public persona. Just last week, the 31-year-old's former BFF/manager David Weintraub alleged that not only did his one-time party pal give a Miami mistress $200,000 and a new Mercedes to keep quiet about their affair, but that substance abuse issues that fuel his wandering eye aren't just alcohol-related, but drug-induced, specifically when it comes to his alleged cocaine use.
Watch: Scott and Kourtney argue over house renovations