Not Done Yet: Scott Disick Plans To Go Back To Rehab, Saying, 'I'm A Work In Progress'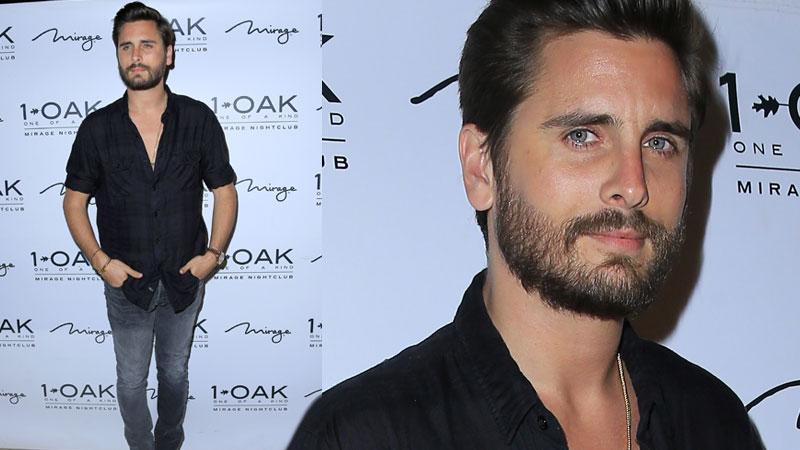 Scott Disick plans to return to rehab.
That's what Kourtney Kardashian's baby daddy told People, vowing about his treatment, "I'm not done."
And Disick took on the doubters, claiming that he did NOT leave too early after just a week at a rehab facility in Costa Rica this month.
The Keeping Up with the Kardashians star told People about staying at the Rhythmia Life Advancement Center, "The funny thing is, a lot of people were under the impression that I was going to this rehab facility in Costa Rica for a month, when the truth was, I was going for a week for one treatment that they have there…I'm not done. I plan to go back to this place."
Article continues below advertisement
Disick, 31, who has three kids with Kourtney, said the facility is "beautiful" and "very therapeutic," but wasn't able to spend more than a week there: "I never planned on it, and everyone keeps telling me that I dropped out early."
He claimed the truth is, "I never intended to stay any longer than I stayed … I'm a work in progress and anything that I can do to better myself, I'm trying."
The TV "Lord" revealed that he chose Rhythmia Life Advancement Center because treatment there includes using an African root called Ibogaine.
Disick said the root resets the receptors in the brain, which supposedly helps people remember and "look at your childhood and gain knowledge on what's gone wrong that makes you want to either drink or do drugs…" he said in his People interview.
The reality star contended it has helped him see what he's struggled with in the past – and plans to go back and try it again (he said he's been to Rhythmia twice).
Article continues below advertisement
But Disick—whose "work" consists of going to clubs-- faces temptation everywhere.
On Friday night, for example, Disick made a personal appearance at Las Vegas's 1 OAK Nightclub; but eyewitnesses said he avoided booze and drank only water and Red Bull.
As RadarOnline.com has reported, Disick's battle to stay sober played out on TV long before he checked into rehab in Costa Rica. And we learned he's been waging a secret battle for years as multiple sources close to the reality star said Disick secretly checked into rehab at least four times before — but all of them failed to stick.
"Scott often checks into rehab in order to detox after an especially dangerous bender and will leave shortly after, usually no longer than five days," a source explained to Radar. "He only checks into rehab when he's gone way too far and people fear for his life. It's that serious. But once he detoxes, he leaves as if it never happened."
As fans saw on TV, Disick sought help after being hospitalized for alcohol poisoning in the Hamptons after partying hard last summer. But he returned home after just five days in a Connecticut outpatient program, claiming he missed his family.