Exclusive
Inside Scott Disick's Secret Struggle: Star Has Been In Rehab 'At Least' 4 Times, & Friends Fear 'This Won't Be His Last'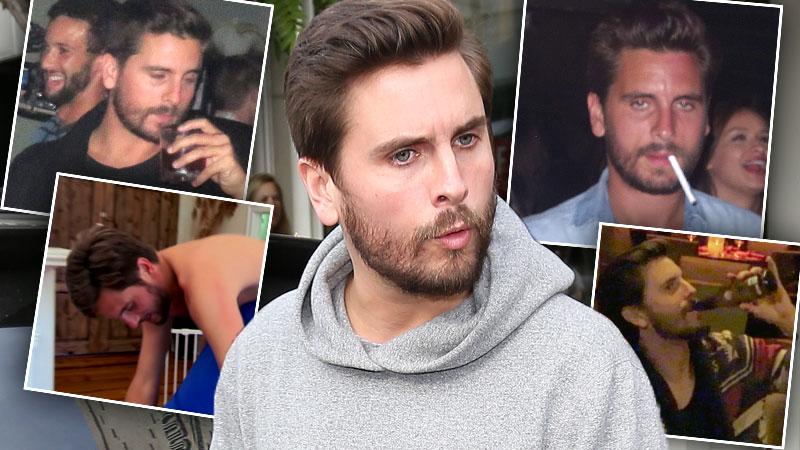 Scott Disick's battle to stay sober played out on screen long before he checked into rehab in Costa Rica this Monday. But RadarOnline.com has learned he's been waging a secret battle for years far from the Keeping Up with the Kardashians cameras. Multiple sources close to the reality star tell RadarOnline.com that Disick's latest stay in rehab is at least his fourth attempt to get treatment for his demons!
According to sources, Disick, 31, has secretly checked into rehab at least four times before — but all of them failed to stick.
Article continues below advertisement
Prior to his current stay in Costa Rica, Disick criss-crossed the country entering facilities in Miami, Connecticut, and Malibu, sources told RadarOnline.com. And sadly, according to one source, it's no coincidence that all of these centers were located in Disick's favorite party spots.
"Scott often checks into rehab in order to detox after an especially dangerous bender and will leave shortly after, usually no longer than five days," a source explained. "He only checks into rehab when he's gone way too far and people fear for his life. It's that serious. But once he detoxes, he leaves as if it never happened."
Most recently, Disick sought help after being hospitalized for alcohol poisoning in the Hamptons last summer. But he returned home after just five days in a Connecticut outpatient program, claiming he missed his family.
Even when he's closer to home, Disick can't seem to stay in treatment long enough to make an impact.
"In 2013, Scott briefly entered a posh rehab facility in Malibu complete with private rooms for patients, spa treatments, and gourmet food," a source tells RadarOnline.com. "But he just didn't believe he had a problem, and thought he didn't need to be there."
Article continues below advertisement
And in March 2010, after partying for almost four days straight in Miami, the source claims that Disick detoxed for a mere two days — and then resumed business as usual with no follow-up care.
Unfortunately, the source doesn't believe that Disick's time in Costa Rica will be any different.
"I guarantee he will be home by next week," the source said. "There's no way he will stay longer than that. He is already making plans while he is in rehab, so he's definitely not looking to stay!"