Kendall Jenner's Teary Reaction To Father Bruce's Transition –– Model Cries That She 'Couldn't Ask For A Better Dad'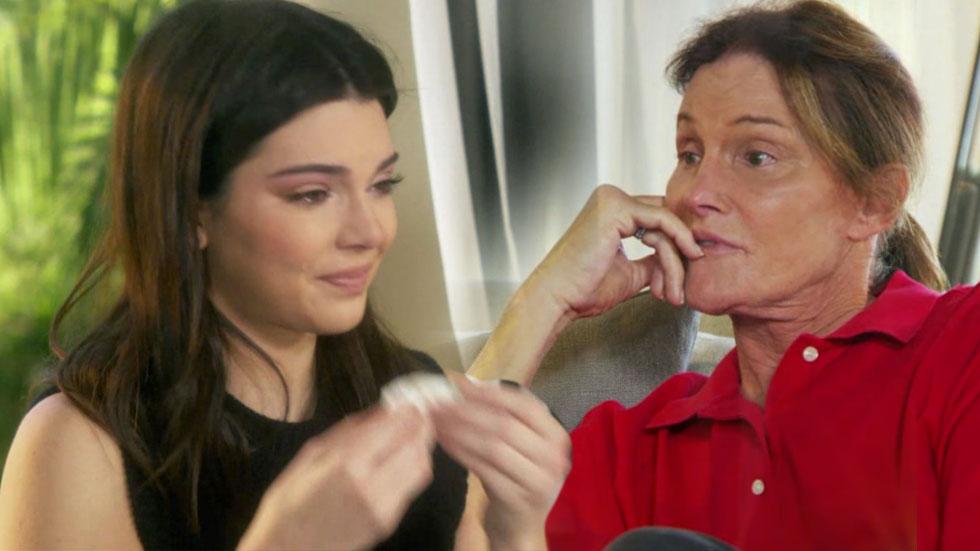 A teary Kendall Jenner, reacting to her dad Bruce's life-changing transition on Keeping Up with the Kardashians, calls her father "the most amazing person I know."
In the preview clip, which was broadcast on TODAY, Bruce, Kendall and Khloe Kardashian are involved in a serious discussion about Bruce's life changes. At one point, the emotional catwalk beauty has to leave the room "to get a tissue" to wipe the tears out of her eyes.
Article continues below advertisement
The show then broadcast a montage of Jenner home movies of the supportive daughter when she was younger, alongside her father.
"I couldn't ask for a better dad," the model said. "He taught me how to ride a bike and be the tomboy that I am."
Watch the video on RadarOnline.com
As RadarOnline.com previously reported, a proud Kendall took to Instagram last month after a billboard featuring her father's image was erected in Los Angeles.
The special two-part edition of Keeping Up with the Kardashians will air May 17 and 18 on E! at 9/8c. Check out to see what the rest of the Kardashians are saying!