Exclusive
At War Again? Kate Gosselin Tweets & Deletes Bizarre Message About Ex, Friend Of Jon Says 'She's Up To No Good'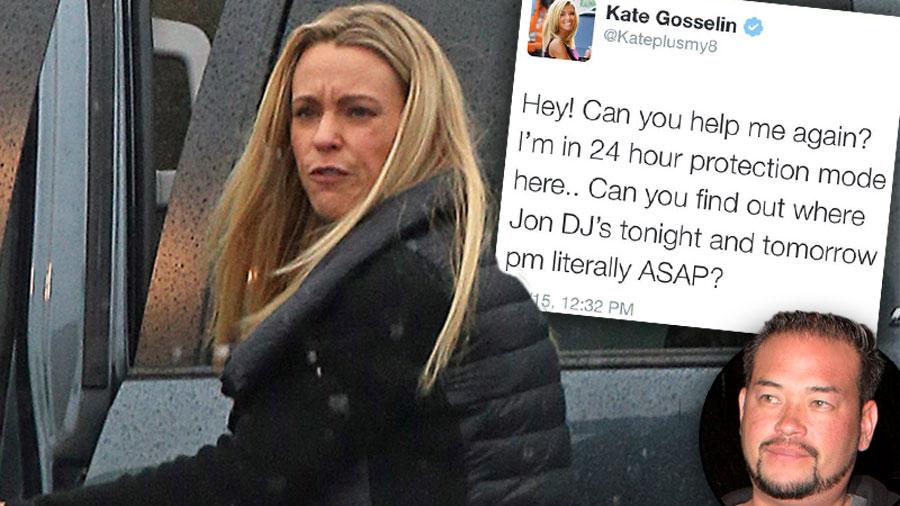 Though bitter exes Jon and Kate Gosselin appeared to be at peace in recent months, there seems to be trouble brewing once again, RadarOnline.com can exclusively reveal.
On May 1, the Kate Plus 8 star, 40, tweeted and quickly deleted a strange message about her deejay former husband, 38, that was likely meant for private eyes.
"I'm in 24 hour protection mode here," the single mom posted to her 245,000 followers at 12:30 pm . "Can you find out where Jon DJ's tonight and tomorrow pm literally ASAP?"
Article continues below advertisement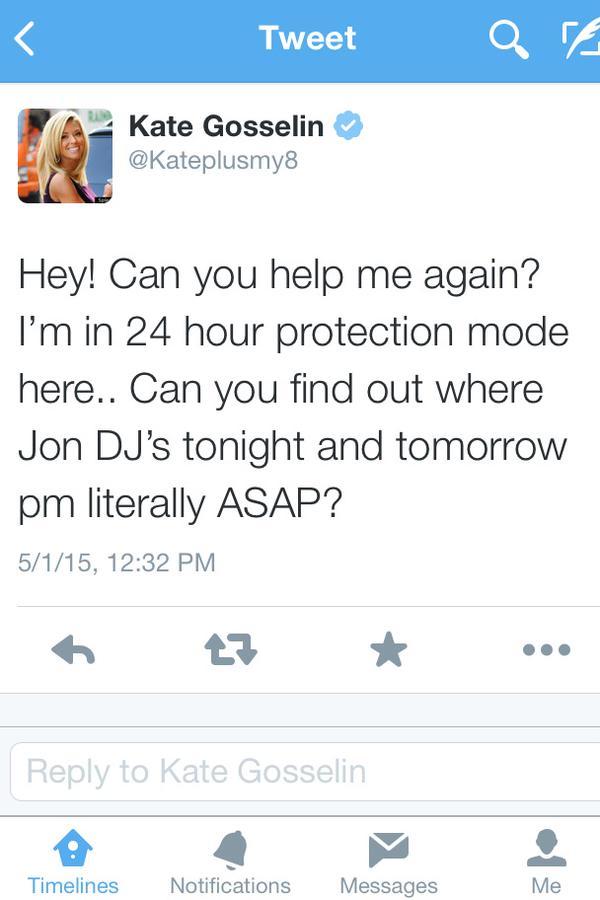 But a source close to Jon says he has "no idea" about any fresh drama between the two.
"He doesn't know what Kate is talking about," the insider tells Radar. "She's always up to no good."
"Jon tries not to think about that stuff. He concentrates on his kids, his music and his own life."
Jon and Kate have been butting heads since their nasty divorce in 2009.
Late last year, Jon was reportedly gunning to get full custody of their children— 14-year-old twins Mady and Cara and 10-year-old sextuplets Aaden, Collin, Joel, Leah, Alexis and Hannah— when Kate allegedly limited his visits.