Liar, Liar! Former State Trooper Claims Jim Bob Duggar Downplayed Son Josh's Sex Crimes, Said Abuse Happened 'One Time'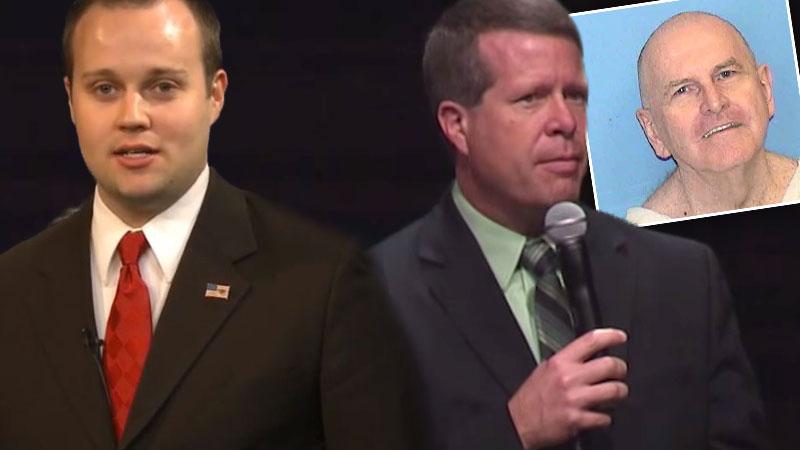 Jim Bob Duggar lied to cops about his son Josh's sex crimes, a former state trooper now claims.
In the explosive leaked police report, the 19 Kids And Counting patriarch, 49, claimed he told Arkansas State Police officer Joseph T. Hutchens all about his teen son's behavior, which included touching the breasts and private areas of five minor females in the fervent Christian family's home.
But Hutchens, who, as RadarOnline.com reported, is now serving nearly 60 years in prison on child porn charges, tells In Touch that Jim Bob told him during their 2003 station meeting that the molestation occurred "only one time."
Article continues below advertisement
"Jim Bob explained to me that Josh inappropriately touched a victim while she was asleep," Hutchens recalls. "They said the girl was asleep and didn't know anything had happened."
According to the police report, the dishonest father/son pair seriously downplayed the sex abuse. Jim Bob later told cops that Josh molested at least five minor females several times through 2002 and 2003.
And the victims were sadly all too aware of the abuses. Jim Bob said Josh assaulted one while she was doing laundry, and another while she was reading.
Hutchens says he now regrets his decision not to file a report following Jim Bob and Josh's confessions.
"I thought what I did was right— obviously it wasn't," Hutchens says. "The young girl should have been my top priority. I feel terrible."
Last Friday, Josh admitted he "acted inexcusably" and said he's "extremely sorry" for molesting the victims.
Watch: Josh Duggar is asked about alleged sex scandal allegations