Gigi Hadid And Cody Simpson Break Up To Focus On Their Careers, Hope To Reunite 'In The Future'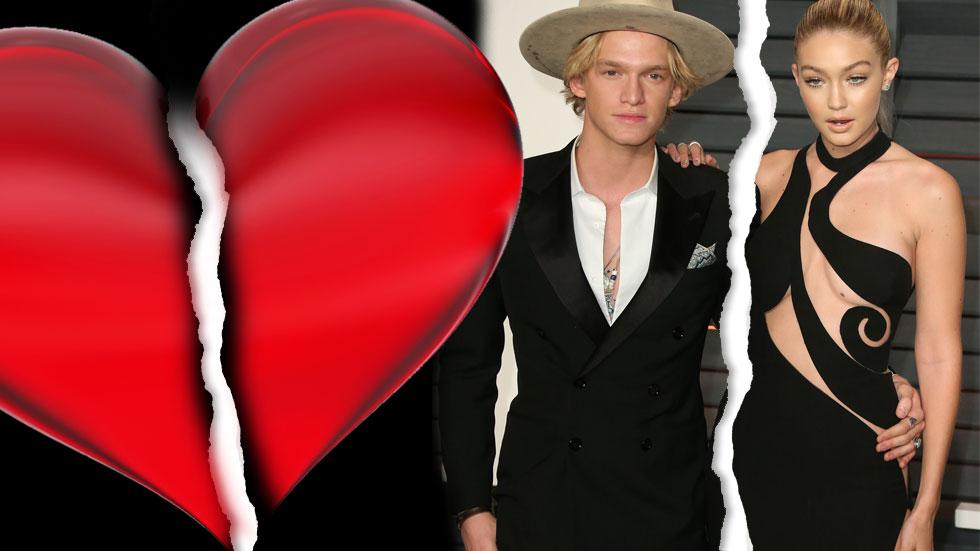 After giving their relationship another go last fall, Gigi Hadid and Cody Simpson are officially calling it quits again!
In a statement released to People, Hadid's rep said that the model and singer still care for each other and decided to split in order to focus more on their careers.
"Cody and Gigi want each other to be in a place right now that allows him to only focus on his music, fans, and new message, while she can focus and continue building her career," Hadid's rep said. "They love each other dearly and have split up in hopes that growing on their own paths will bring them together in the future."
Article continues below advertisement
The pair, who have been dating off-and-on for the past two years, first broke up last spring. However, they were back together by the fall and have been inseparable ever since.
Despite their breakup, though, the two are still on great terms. "They remain friends with no hard feelings and each other's biggest supporters," Hadid's rep said.
Simpson recently admitted that the couple's schedules were becoming more hectic than ever, but he said they were committed to making their relationship work.
We see each other more than you would expect because we're dedicated to making it work and it's not too stressful," he told HuffPost Live. "We try to stay in a bit. We try to stay out of the spotlight."