Dangerous Liaisons: French Montana's Entourage Arrested In NY For Illegal Guns And Drugs -- Khloe Close By During Bust!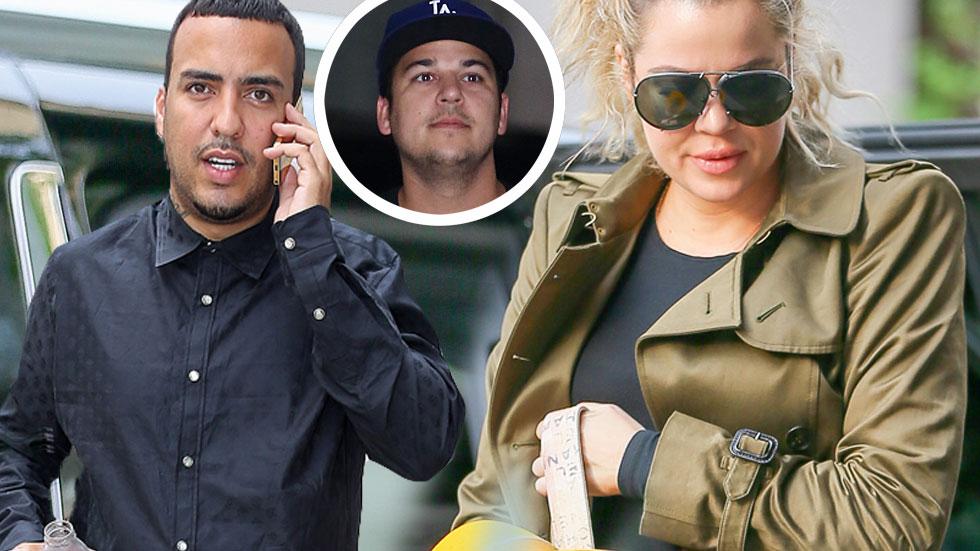 Khloe Kardashian likes to have fun, but she may have bitten off more than she can chew when it comes to her on-again off-again boyfriend, bad boy French Montana.
Five of the rapper's associates, three men and two women, were arrested on the set of French's music video in Brooklyn. The individuals were arrested after plain clothes police officers infiltrated the set, and observed illegal weapons, and also found marijuana and molly, according to a report by NY Daily News. One of the women was arrested after her boyfriend attempted to hand off to her a defaced pistol -- could a similar fate be in Khloe's future if she continues to hang out with French?
Article continues below advertisement
Khloe's Most Quotable! The KUWTK Star's Kookiest Comments
Although it is still unclear whether Khloe was actually on set during the bust, she was definitely in New York, not far from trouble. This new development raises additional questions about whether Khloe and Rob are safe hanging out with the rapper and his crew -- especially in the wake of the brutal murder of rapper, Chinx, who was not only a member of French Montana's crew, the Coke Boys, but one of Rob's best friends.
Khloe was in New York despite having reportedly been advised to remain on lockdown until Chinx's murder was solved -- something that still hasn't occurred. The source had told RadarOnline.com, "This situation is way to close for comfort for her and Rob." If yesterday's events are any indication, the danger has not passed for Khloe, Rob, or the Coke Boys crew.