Love Triangle! Khloe Kardashian Hangs Out With Exes Lamar Odom & French Montana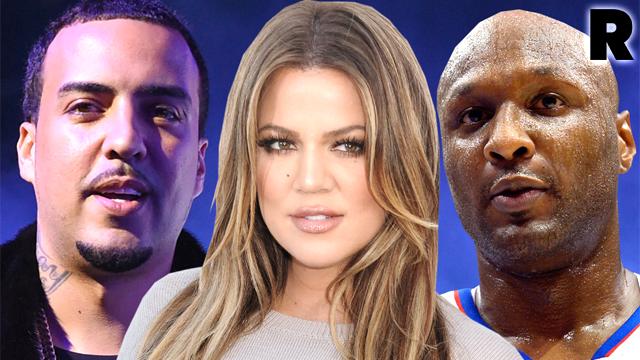 Khloe Kardashian is busy reacquainting herself with some old exes!
The E! reality star hung out with her off-on boy toy French Montana, 30, at the Feb. 12 Hot 97 concert in NYC. "Khloe was wrapping her arms around French's neck," an attendee told Us Weekly of the two, who reportedly got back together at the beginning of the month.
But to keep fans guessing on her status, the coy 30-year-old Kardashian posted a photo to Instagram of a Valentine's Day bouquet and Cartier diamond ring with the caption "lucky lady."
Article continues below advertisement
Khloe's Most Quotable! The KUWTK Star's Kookiest Comments
The publication also reveals that Kardashian has let her estranged 35-year-old husband Lamar Odom slowly creep back into her life.
A source said the two "are talking and texting" and that they both stayed at the Trump SoHo in New York on Feb. 12 — but in separate rooms.
"Khloe doesn't know what to do — she can't say no to either of them," the source said.
Do you think Khloe should dump both or is one better for her than the other? Tell us in the comments below.