Bad Boyfriend! Khloe's BFF Malika Slams Her On-Off Man French Montana -- Watch Their Awkward Confrontation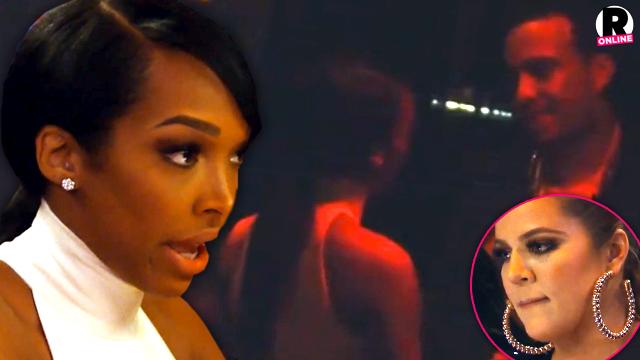 There are no second chances as far as Khloe Kardashian's BFF Malika Haqq is concerned. Kardashian recently reunited with bad boy boyfriend French Montana after a short break, and her friend was not pleased. Watch the awkward confrontations as Haqq slams Montana to his face, and then rips Kardashian too!
The 30-year-old reality star's choice in men has often earned her the wrath of her family, but her on-again-off-again romance with Montana is threatening to ruin her relationship with her best friend, according to the latest KUWTK clips.
Article continues below advertisement
In the first video, Montana approaches the ladies' table in Las Vegas, only to be blocked by Haqq.
"Malika doesn't want you to sit here," Kadashian tells her man, who then has words with Haqq.
"You know that's my heart, right?" he asks. "I don't know what I did to you. It's like, if you giving her that vibe like you mad at me then she starts doing other things, this and that making me feel like oh Malika's making her do that."
Kardashian isn't happy that her friend is so against Montana, admitting: "It's ridiculous that she wants me to just cut French out of my life completely. That's not my style."
In the second clip the Kardashian confronts Haqq over her hatred for Montana, and her friend reveals her true feelings.
"I don't claim to know the best relationship that Khloe should be in," Haqq tells the camera, insisting. "When it comes to men it's been very difficult for me to watch her engage and breakup in relationships. I've become very protective of her … It all comes from a very loving place. This is very hard for me."
What do you think about Khloe's on-off relationship? Sound off in comments below. ​​