Getting Ugly! Ellen DeGeneres Lashes Out Publicly At Portia De Rossi — Onlookers Left 'In Shock'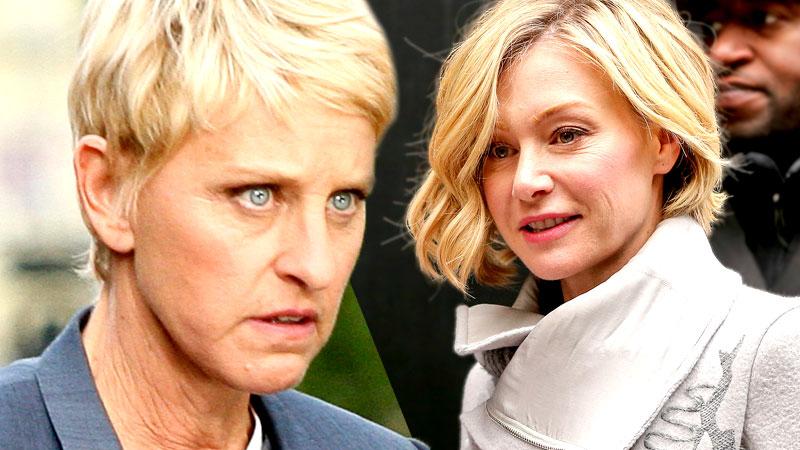 Ellen DeGeneres and Portia de Rossi's strained relationship is getting rockier by the second!
The latest nasty incident occurred when 57-year-old talk show host DeGeneres recently forgot her manners when talking to 42-year-old de Rossi in front of company.
"Ellen's team came to do her hair and Portia asked them if they wanted water... Ellen ripped into her, screaming, 'Don't offer them water! We already offered!'" an insider reveals.
Article continues below advertisement
The nasty confrontation left everyone "in shock" and de Rossi was so mortified by the outburst that she stayed silent, continued the insider.
According to reports, this isn't the first time DeGeneres has sweated the small stuff when it comes to her wife. "Ellen controls Portia," one source sniped. "No one knows why she puts up with it. Their relationship is so unhealthy."
Do you think Ellen and Portia's relationship can survive or is it doomed? Sound off in the comments below.