Shocking Change Of Heart: Cynthia Bailey Says She Never Wants To See Nene Leakes Hurt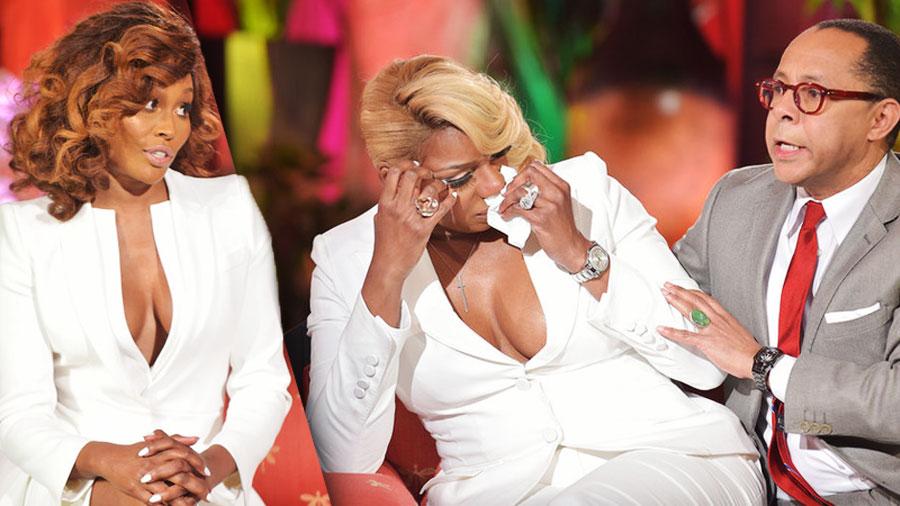 Cynthia Bailey's had a rocky history with Real Housewives Of Atlanta co-star NeNe Leakes, but was very supportive of her co-star after her reunion meltdown that aired Sunday.
After Leakes stormed off of the reunion, triggered by her mother's abandonment, Bailey said she followed Leakes "to the dressing room because she wanted her to know that she was close by if she needed me.
"My spirit told me it was the right thing to do," Bailey wrote in a Bravo blog, "and I did not question it."
Article continues below advertisement
Despite their friendship that ended in a feud, Bailey said that after NeNe broke down and left the set, she wanted "to go to her and hug her," unaware of how she "would be received" or what she should even say, as the two have been bitter rivals as of late.
Bailey said she listened to her heart in telling her to chase after her former pal, as she said that at one time they were "real friends that spent real time together outside of the show."
Even with their recent bickering, Bailey said she'd "never want to see NeNe hurt."
Despite all of the ups-and-downs of the reunion, Bailey said she "felt like she was in a better place when the reunion ended," looking upon the annual gathering as "an opportunity for the ladies to address their issues face to face and try to move forward.
"I was open to resolution, and that is what matters to me," she wrote. "How someone responds to it is their choice."