'RHOA' Stars Claudia Jordan & Cynthia Bailey Lash Out At NeNe Leakes For Storming Out Of Therapy Session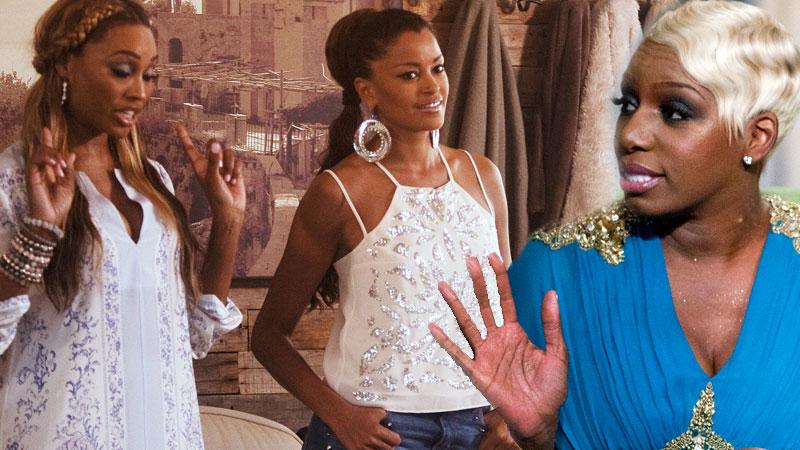 The Real Housewives of Atlanta counseling session did anything but help the bickering ladies and stars Cynthia Bailey and Claudia Jordan are placing the blame squarely on NeNe Leakes.
"I was trying my best to bite my tongue and not to debate every time I heard some B.S. and it was tough," Jordan wrote in her Bravo blog about the group therapy session that escalated into a disaster when Leakes stormed out.
Article continues below advertisement
Bailey echoed Jordan's sentiments in her Bravo blog, writing: "No, I was not surprised NeNe left. Why would I be? This seems to be the norm when she feels like things are not going her way."
Unlike Bailey, Jordan tried to be diplomatic to the rest of the group, giving them props for their behavior. "I have to say that the majority of the ladies practiced extreme restraint and kept their cool, despite insults being hurled their way."
She added, "I was proud of how they got their points across without raising their voices or firing back when they were completely within their rights to do so."
"I thought Dr. Jeff had his hands full, and I hope he wasn't too scarred by the horrible treatment that he received when he was only trying to do the job he was asked to do."
The anti-Leakes ladies had the most sympathy for Dr. Jeff, with Jordan coyly implying that Leakes should do some major kissing up.
"But I think one of us owes Dr. Jeff a very nice bottle of champagne and a huge apology! Keep it cute, boo!"
The Real Housewives of Atlanta airs Sunday at 8/7c on Bravo.