Kenya Moore: Nene Leakes Is 'A Very Troubled Person,' I 'Hope She Gets The Help She Needs'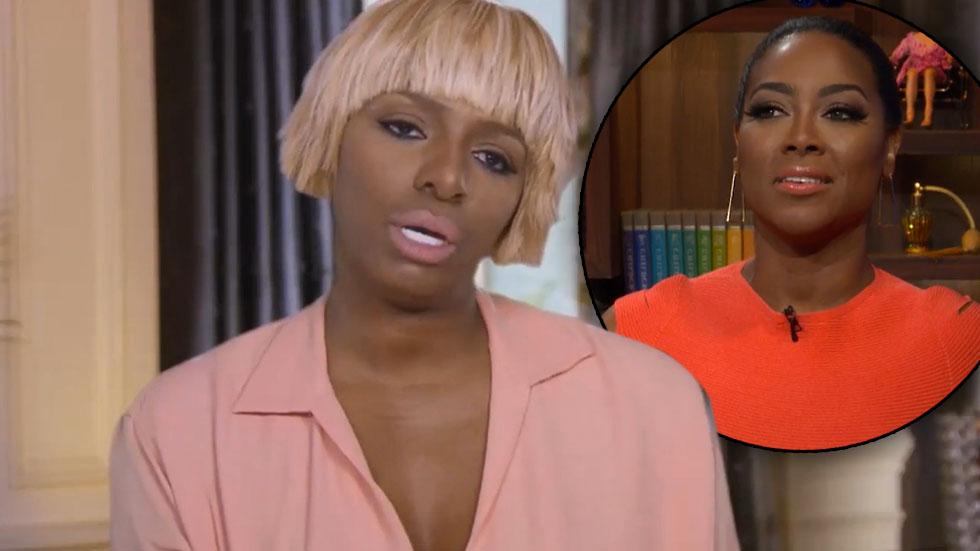 Kenya Moore said NeNe Leakes' group therapy meltdown during Sunday's Real Housewives of Atlanta showed she's an "erratic," "troubled person" who she hopes seeks help.
As RadarOnline.com previously reported, NeNe lost it during a group therapy session with the rest of the cast on Sunday's episode, telling the doctor, "This must be 'Attack NeNe' day," and storming off with a head full of steam.
Kenya, in her new Bravo blog, said that while she "came with an open heart and positive energy," Nene brought a bad vibe with her into the session.
Article continues below advertisement
"I could feel NeNe's negative spirit when I walked into the room when she rolled her eyes at the sight of me," the "Gone With The Wind Fabulous" singer said. "I thought that she clearly was not here to settle any differences."
Watch the video on RadarOnline.com
Kenya said it was no surprise to her to see the show's biggest star wilt in the face of adversity, as it's a character flaw she's shown time and time again.
"NeNe's deep insecurities have caused her to walk out of every scene when faced with the facts about who she is," the former Miss U.S.A. said of her Peach State peer.
Then, for the parting shot, Kenya gave her own appraisal of NeNe's mental health in the wake of the unproductive session.
NeNe "evidently is a very troubled person," Kenya wrote, adding that the reality star's "erratic and often emotional, flippant behavior is disturbing to watch.