Girl, Bye! NeNe Leakes Slams 'Crazy' Cynthia Bailey After On-Screen Fight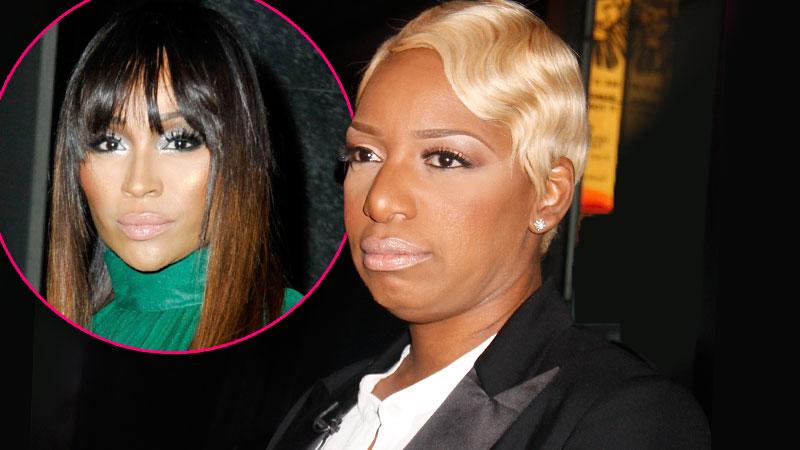 NeNe Leakes and Cynthia Bailey had a tense fight on the latest episode of the Real Housewives of Atlanta, but the drama didn't end there. In her latest Bravo blog, Leakes lashed out at her co-star and former friend, saying she "looks crazy as he**!"
Leakes, the highest paid Housewife in the entire franchise, gathered the women together — with cameras rolling — to suggest that they should attend counseling, only to be met with a serious of nasty quips from Bailey.
Article continues below advertisement
And in her Bravo blog posted after the episode, Leakes writes that Bailey's sarcastic behavior was the last straw.
"I promised myself that I would be on my best behavior, but Cynthia walks in as the Pink Panther with all that attitude! What is this girl's problem? She looks crazy as he**," Leakes wrote.
Angry Leakes all but confirmed that their friendship is over.
"I divorced her a long time ago, and I will never have anything to do with her again, so now she just acting a fool," she wrote. "She wants everybody to believe that she grew a set of balls, but they are the size of Skittles! #Girlbye."
Ouch! Are you Team NeNe or Team Cynthia? Sound off in comments below. ​